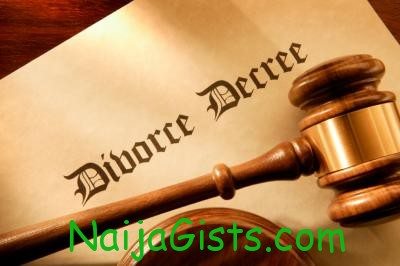 March 28, 2012 – Wife fights pastor for watching porn
Pastor Kolade Adeleke, the Senior Pastor of Christ Army Prayer Ministry in Ijebu-Ode, Ogun State, has asked a Customary Court to dissolve his 12-year-old marriage with his wife, Roseline, on the ground of frequent fighting. naijagists.com
Adeleke accused his wife of constituting a nuisance both at home and in the church; especially because she was also fond of fighting him, even in the public.
He, however, urged the court to grant him the custody of their three children.
Responding to the allegation, Roseline said she was forced to fight because of some attitudinal changes in her husband toward her.
She accused her husband of frequently watching of pornography films, as well as intention to marry another lady in the church "who has been looking for a husband for years".
Roseline told the court that due to the crisis, she and her husband had not been staying together for the last three months.
She tendered evidence to prove that she sponsored the establishment of the church to the court and said her husband could not leave after all what she had done for him. "After all I have done for my husband, he cannot just decide now to leave me and take away our three children," she said.
Adeleke, however, did not deny the allegations but urged the court to use its discretion in judging the matter.
The President of the Court, Olatunji Kanimodo, reserved ruling on the matter till April 23.(dailytimes)