Entertainment News
Wizkid Called Cocaine Drug Addict For Abandoning Kids And Calling Baby Mamas Prostitutes
Wizkid Called Cocaine Drug Addict For Abandoning First And Second Son And Calling Baby Mamas Prostitutes
Since star singer Ayodeji Balogun aka Wizkid relocated to the United Kingdom to stay permanently with his baby mama, his life has changed for the worse.
This is evident in his social media rants and his relationship with the mothers of his first two kids.
Before the matter got out of hand, his first baby mama Shola Ogudu took to the social media to lament the unfair treatment her son, Boluwatife was getting from the singer.
Weeks later, his second baby mama, Binta Diallo raised the same alarm.
To shut their mouth, the singer allegedly took to the social media to call them money hungry hoes.
To make matters worse, the 28-year-old singer thanked his 39-year-old manager (3rd baby mama) for giving him his last son, Zion whom he loves enough to name an album after.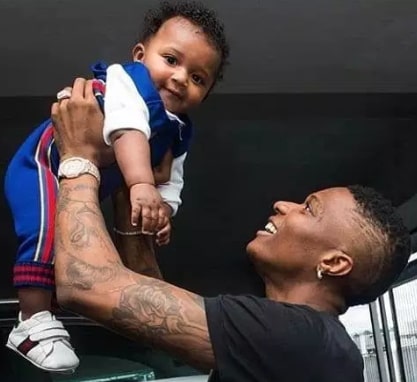 However his continuous reference to the  " Money Hungry Hoes" has made his fans angry with some of them calling him a drug addict.
See some of the comments below.
Perhaps all these brouhaha will die down if Wizkid changes his name to Wizman.
Such childish behaviour is common with kids. We hope he grow up someday.