Entertainment News
WWE Wrestler Matt Cappotelli Is Dead: Tough Enough III Co-Winner Dies Of Brain Cancer At 38
WWE Pro Wrestler Matt Cappotelli Is Dead: WWE Tough Enough III Winner Dies Of Brain Cancer At 38
Matt Cappotelli, a professional American wrestler who was diagnosed with brain tumour back in 2005 has lost his battle to the killer disease exactly a year after he went under the knife for a life-saving brain surgery.
His beautiful wife, Lindsay who announced his death on FB said he died around 3:30am on Friday the 29th of June 2018.
WWE also confirmed the death of the Pro Wrestler in a tweet few hours ago. (NG)
Although his brain tumour was removed after his wrestling career ended following the diagnosis in 2005, he continued to undergo screenings.
Last year June, he started to experience seizure and migraine headaches.
This prompted his doctors to do another scan where it was discovered that the tumour had returned.
His surgeon managed to removed 90% of the tumour in December 2017.
He was hospitalised shortly after the surgery and in May 2018, he was hospitalised again.
Despite his troubles, Matt maintained a positive attitude until he passed away in the early hours of Friday.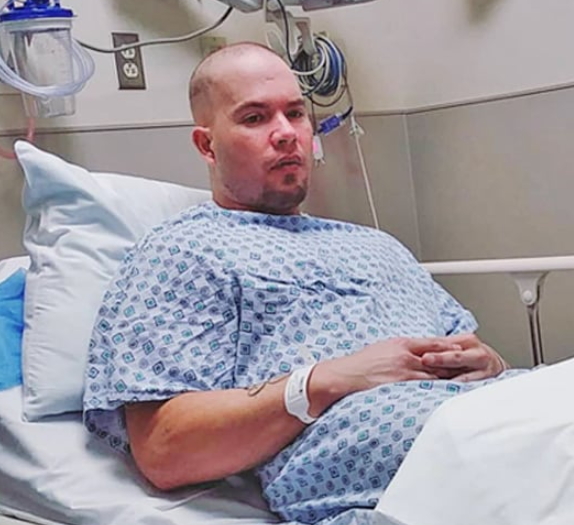 May his soul rest in peace.