Crime News
Outrage As Suspected Yahoo Boy Kills Girl In Sapele Delta State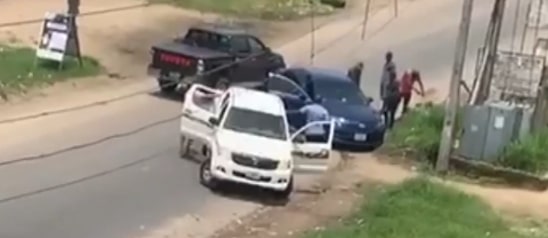 Outrage As Suspected Yahoo Boy Kills Girl In Sapele Delta State
A toddler has been killed by a suspected Yahoo boy in Sapele Delta state.
According to witnesses, the 3 year old girl was crushed to death at Old Eku road in Sapele Delta state where another toddler escaped death by a whisker.
The suspect reportedly fled the scene for fear of being lynched after killing the innocent toddler around 6:30pm on Friday the 13th of May 2022.
The suspected internet fraudster was driving a numberless Toyota Corolla car.
The victim was playing with another toddler on Old Eku road when the suspect on high speed crushed her.
However, another person who claim to have witnessed the accident and craved anonymity said the suspect was not on speed but was making a phone call and he did not notice when the kids ran into the main road.
The suspect according to sources left his vehicle after crushing the little girl and fled the scene when he noticed the anger was beginning to rise.
His action was said to have incited the residents in the town who began stoning the vehicle and smashing the glasses.
The corpse of the victim has been deposited in the morgue of a private hospital in the town.