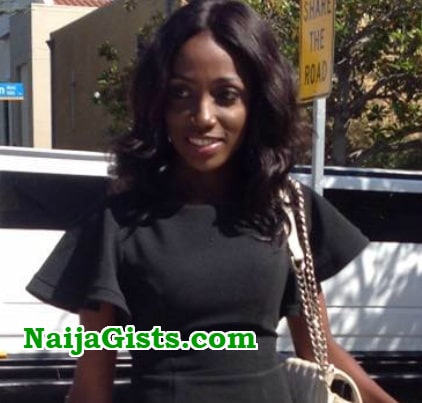 Best UNILAG Accounting Postgraduate Student Yinka Sulaimon Reveals The Motivation Behind Her Success
Meet Miss Sulaimon Yinka, one of the trailblazers at the recent 50th convocation ceremony of the University of Lagos.
Sulaimon who emerged the best Accounting Postgraduate student with a CGPA of 4.75 shared the motivation behind her success with Omolara Akintoye.
Read her story below:
On the very first day of my resumption, a lecturer told me that I came to their school to validate my degree from a glorified secondary school and that I'd never make a 4.0 from UNILAG. But today I'm glad to say I've proved the lecturer wrong. I worked hard and graduated best from that department with a 4.75cgpa."

Sulaimon, who finished from Bells University of Technology, Ota, Ogun State, in 2015, opted not to allow those hurtful words take the better of her; rather, she channeled her energy into burning the midnight candle and eventually came out top among her peers.

Going down memory lane, she revealed that the motivation behind her success were her parents who sacrificed a lot for her to attend private schools both financially and otherwise. She was driven by the zeal to go all out to make them happy.
Second, she said, is the desire to make a difference.
"I want to give so much to my society and to my country, and you cannot give what you don't have. So I am motivated to work hard. If I succeed, I have stories to inspire others. Also in my success, I can think of ways to make the lives of those around me better, by offering a helping hand."
Aside her parents, Yinka said her source of inspiration is every hardworking person she sees out there.
"These people are never idle; I watched them build from nothing to what they are today. If these people can achieve a lot despite all odds, then nothing should stop me. Another source of my inspiration is God, the hope and authority that I possess in him. The fact that I know that I will always gain in anything I lay my hands upon; even when I fail, I learn new things. It inspires me never to stop trying."
Speaking about the challenges she encountered, Sulaimon said although numerous, she sees them 'as stepping stones to my success today.'
"A typical example was when I got all those admissions in the UK for my M.Sc. but at that time the surge in exchange rate happened and I just kept complaining and looking for someone to blame for the 'misfortune' I felt had befallen me."
It got worse when she started comparing herself to other people. But amidst all these, Sulaimon held onto her mother's encouraging words to keep pressing on.
"I later realised that I felt sadder about my situation when I was comparing myself to other people. I'd think to myself; maybe I am not that good after all, maybe it was just a coincidence I graduated best in my department, maybe it was a coincidence I was able to complete my ICAN on time; I started doubting myself. With persuasion from my mother, I picked up my pieces after service and took the UNILAG postgraduate form. I didn't even bother to prepare because I wasn't interested. But somehow I got in, resumed and was still not interested but I was studious," she said.
To overcome these challenges, Sulaimon said she learnt to trust God.
"I decided to be more focused, I was not deterred by any negative words people said to me, I did not compare myself to others and I chose to be around the right set of people."