Nollywood
YouTube Becomes The Saving Grace For Nollywood Producers As Piracy Eats Deep Into The Heart Of Film Marketing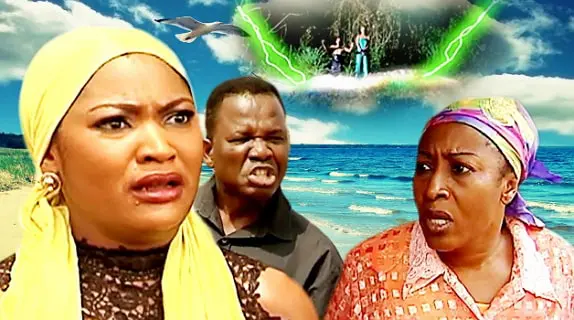 YouTube Becomes The Saving Grace For Nollywood Producers As Piracy Eats Deep Into The Heart Of Film Marketing
PR guru and Creative Lead, Emiralty Africa, Idris Bello discussed Public Relations, Marketing and Business of Film in Nollywood at the Student Director's Forum convened by Akinsiku Abiodun.
In his speech, Idris explained the significance of Nollywood to the Nigeria economy, the effect of piracy on the industry and possible solutions to the issue.
Film making is a reflection of our identity, collective beliefs and cultural heritage. As such, we cannot divorce societal realities from the inherent values of film. Like every other part of the world, film making in Nigeria is a great institution/industry on its own, with so much contribution to the growth of our people and the economy by extension.
Where an actor hasn't gotten to in the world, film has been able to take his face. That is an unbeatable privilege. It is interesting me to note that, Nollywood is globally rated as a veritable film making industry after Hollywood and Bollywood. This is due to the unlimited opportunities therein; it is the sole source of survival for many individual, families and corporate bodies. Beyond that, it registered Nigeria fast enough in the global map of creative enterprise.
However, as an industry that keeps changing the narratives as global development occurs, several issues stand as bottleneck against its progress. In this vein, we have issues of association affiliates (professional bodies), ethnic differences, language barrier, funds, certification, and of course, piracy – the king of all.
On the issue of piracy as it relates to film marketing, I shall cite instances from my experience so far as a digital marketing consultant for Nollywood (Yoruba) producers/marketers.
Piracy, as used in this context, is the use of works protected by copyright law without permission from the intellectual owner. This goes as far as infringing certain exclusive rights granted to the copyright holder, such as the right to reproduce, distribute, display or perform the protected work, or to make derivative works. We have had several investors pull out because they couldn't cope with the sad effect of piracy on their movie projects, while we still have more marketers struggling to keep up.
Piracy is a 'sad development' the film industry has been forced to embrace in the past two decades. A war between Idumota and Alaba. Though yoruba marketers have moved from idumota to army arena, Oshodi. The funny tragedy is that, the major players of piracy are reportedly to be the Alaba boys. What then makes it worse for Yoruba marketers is that, the master copy of their movies are always taken to Alaba market for mass production so as for them (Yoruba marketers) to sell after release. What this means is that, Alaba is the only place where the mass duplication equipments are. Movie pirates are sophisticated in their activities and even have a 'lovely' distribution network, which most professional Nigerian filmmakers and marketers lack.
The issue of piracy in Nigeria has been much talked about in the entertainment world, which mostly involve the film making industry. A recent study revealed that eight out of every 10 works in the market are pirated copies. This invariably translates that only 20% of Nigerian producers/marketers get back their money from sales of their materials. This act, which is also a salient form of corruption in the county, has become an impediment to filmmakers and the development of arts and has led to the loss of resources by entertainment stakeholders in Nigeria.
It is widely believed that filmmakers/marketers lack strategic distribution plan for their films but pirates do. However, my recent observation has made me understand that Yoruba film marketers are so glued to their normal distribution style, as they are not so adaptive to review strategies from time to time, concerning market requirements.
Piracy has affected the traditional DVD distribution network terribly; hence, filmmakers now look towards digital marketing (YouTube and other social media platforms). YouTube has been the saving grace for Nollywood. Most marketers have online platforms with google AdSense. It is a veritable alternative for their business. They make less or no profit from DVD distribution lately, but they just need to continue so as to maintain business relationship with viewers/consumers in far remote areas that do not have access to internet, and also to sustain the name of their respective brands.
The concern of marketers in the area of digital marketing is how to target and capture expected online audience for their contents. By this, they employ the services of social media agencies or brands that have followers who are interested in movies. While DVD is still a viable means of revenue in Nollywood (to a limited extent), filmmakers now make more money from digital platforms. From the foregoing, a cursory look at the above myriad of discussion on Nollywood, filmmaking, piracy and marketing, it can be conveniently submitted that ,there are better chances for the industry to grow better than it is currently.
While we can't shy away from the fact that the industry needs serious reforms at all fronts, we are comforted by the undying survival spirit of the likes of Corporate Pictures, Olasco, Epsalum and numerous independent marketers. As I stated earlier, piracy can't end for now, it can only be curbed. The war against it must be a collective one. More awareness needs to be raised against piracy. It is a deadly canker worm that has eaten deep into the heart of film marketing. Also, stakeholders must ensure that street hawking of intellectual properties. is stopped. Producers must also be interested in making marketers accountable for every copy of their content meant to be sold.
While we go to the government for saving grace, consumers of pirated movies can do film makers a great service by refusing to patronize street hawkers. Nollywood is ours; it is in our best interest to see to its victory over piracy.
Idris Bello writes from Lagos, Nigeria.