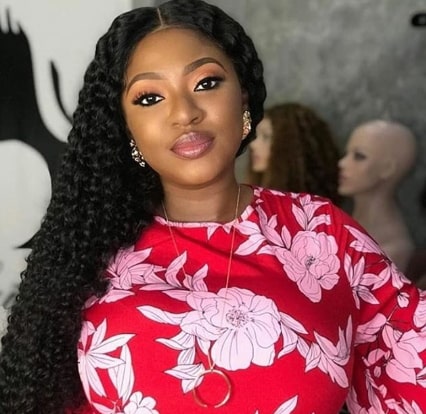 Yvonne Jegede On How She's Coping With Heartbreak Caused By Marriage Crash
After the crash of her less than 2-year-old marriage to Olakunle Fawole aka Abounce, Nollywood actress, Yvonne Jegede has picked up the broken pieces of her life and moved on.
According to the single mother of one,  she has since bounced back to movie sets and is eager to 'double her hustle' for her son's sake.
"Certainly, my new status would impact on the type of roles I would accept. Now, I would only do big jobs that can fetch more money, because school fees is coming and the bank account has to look nice to be able to afford the expenses. I would be a lot busier this year," she said.
Jegede stated further:
"Having my baby was a journey; more like an experience I can never forget. Motherhood has taught me endurance and patience. There are times I would want to sleep but I cannot because my baby is awake and I would have to keep him company."
Speaking on why she took to social media to break the shocking news of her marital crisis, the actress said:
"It started when I changed my name on social media, from Fawole back to my maiden name. That's how it should be at the moment."
Inside Nollywood probed Jegede further on how she's coping with the heartbreak, as her marriage didn't survive up to two years.
"I'm alright. It is nothing. Don't I look alright? I'm good. I do not regret my marriage to him. I have never regretted anything in my life. Every experience is something to learn from. There really is nothing for me to sit down and wish I didn't do or should have done."
The actress, however, explained why her estranged husband wasn't present at the christening of their baby boy, Xavier.
"I really don't know why he wasn't there. Maybe you should ask him. However, I don't feel bad that he wasn't there and as you can see, I'm in high spirits."
Follow NaijaGists.com on Facebook and Twitter.