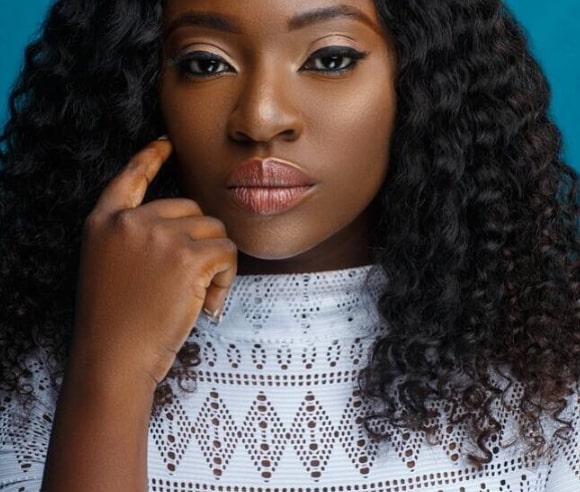 Yvonne Jegede Post-Pregnancy Breasts Size Causing Kasala Online, Fans Now Calling Her A Milk Factory
Nollywood actress and new mother, Yvonne Jegede Fawole who recently shared an lovely photo of her new image after the birth of her son has receiving controversial nicknames from fans.
Mrs Fawole who welcomed her first child last year November wrote:
"strong women aren't born. I forge through the challenges of life. With challenges I grow mentally and emotionally. I move forward with my head held high and with a strength that cannot be denied. I am a woman who has been through the storm and survived. I am a warrior".
Here are some flattering comments she received from  fans who can't stop staring  at the above mother nature magic photo.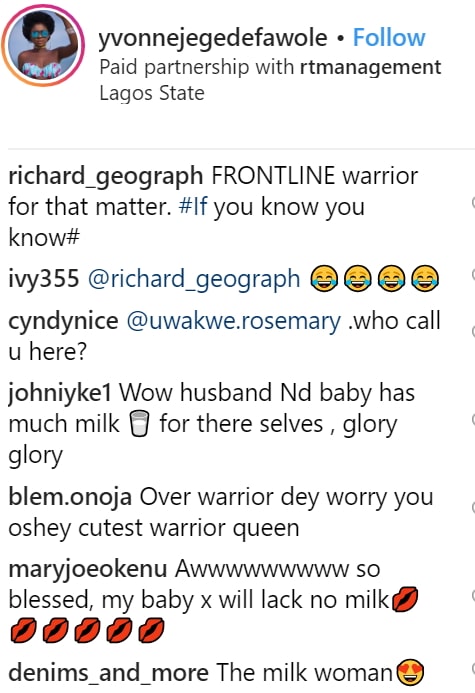 https://www.instagram.com/p/Bs7QXWJlEoO/
Her baby food is now causing kasala online.
It is high time mama baby stop exposing too much cleavage.