Crime News
Photos: Husband Catches Pregnant Wife On Top Of Man In Zambia Hotel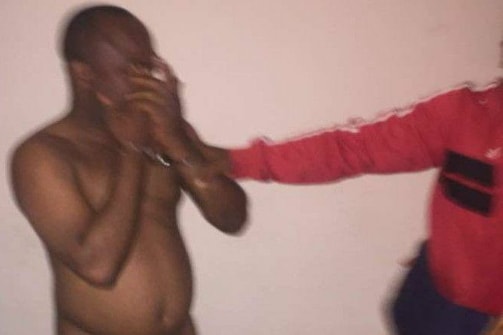 Zambian Man Caught Sleeping With Married Pregnant Woman Arrested In Lusaka Hotel
A man caught in the act with a pregnant woman in a hotel in Lusaka Zambia on Tuesday is still cooling off in police detention.
The unidentified man was caught red handed by the husband of the pregnant woman around 5pm.
According to eyewitnesses, after the heartbroken husband caught his pregnant wife on top of the randy man, he ordered the promiscuous  duo to continue their sinful act as he recorded them.
He eventually called police to the hotel to arrest the man.