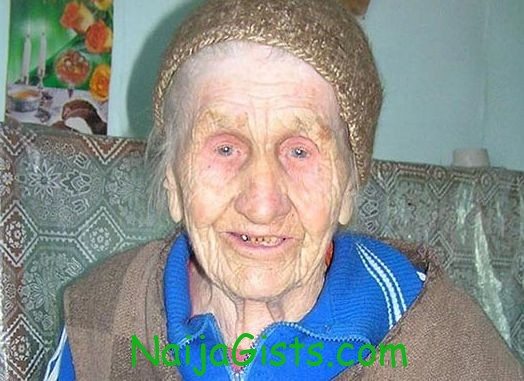 March 20, 2012 – 105 Year-Old Grandma Commits Suicide
While others are praying for long-life, this depressed 105-year old grandma recently kills herself.
Anastasia Khoreva, 105 disclose to family her intention to die after living such a boring long life. naijagists.com
She eventually hanged herself. Relatives and friends of the woman said she had been depressed after being struck down with a lung infection. She waited until her family had left the house then used a clothes line to fashion a makeshift noose in her bedroom.
One of her neighbor said: "It's a strange thing to do at her time of life but she used to say she was fed up with waiting for death, so she wanted to go and meet it."
"She'd tried once before saying she'd had enough, but that time we managed to stop her, but this time we weren't so lucky," said one of her relative.
What a sad way to die.