Anambra State News
3 Catholic Priests Die In Anambra After Burning Shrines , Traditionalists Strike After Destruction Of Ancient Shrines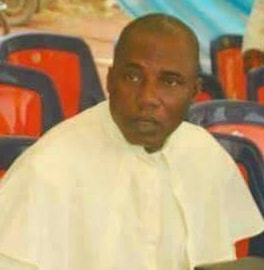 3 Catholic Priests Die After Burning Shrines: How Traditionalists Killed 3 Priests In 6 Months After Crusade Led To Destruction Of  Ancient Shrines In Igbo Ukwu Town, Aguata Anambra State
Residents of Igbo Ukwu village in Aguata LGA of Anambra state are mourning again after another Catholic priest died following the destruction of some shrines in the town.
According to Oriental Weekend, the latest victim of mystery death in the area is Rev. Father Azolibe Christopher, the priest in charge of Our Lady of Fatima Catholic parish in Igbo Ukwu town.
To ward off all evil, the Catholic  community in the town carried out a series of revival that led to the destruction of 15 ancient shrines in the area and since then, traditionalists in the town have threatened to kill anyone behind the destruction of the religious sites.
They made true their threat after killing Rev Azolibe, who is the third Rev Father to die mysteriously in the town.
Before the destruction of the ancient shrines, the traditionalists warned the Catholic church to steer clear of the ancient shrines but they ignored their warnings.
Others who died after destroying the shrines include Mary Rose Ezeokafor and Louisa Nweke.