Crime News
40 Year Old Man Convicted Of Raping Neighbour's 4 Year Old Daughter In Jos Plateau Jailed 3 Years After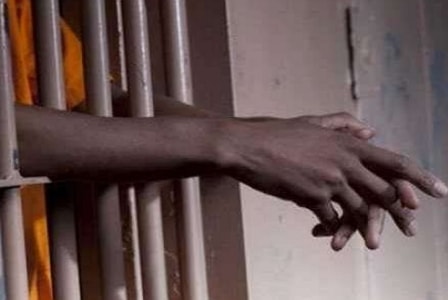 Convicted Rapist Jailed 3 Years After Luring & Raping Neighbour's Daughter In Jos Plateau State
A Plateau State High Court on Thursday sentenced a 40-year-old man, Sani Usman to two years imprisonment for raping a minor.

The judge, Justice Iliya Ashoms, handed down the sentence on Usman who had been on bail, after the court found him guilty of committing the crime.

Ashoms however, gave the convict an option to pay a fine of N100, 000 for the second year prison term, adding that Usman must serve the first prison term without any option.

He said that the sentence was to serve as a deterrent to those who might want to commit similar acts.

During the arraignment, counsel to the convict, Mr Mahan Mahuyai, had prayed the court to be lenient on his client stating that he was a widower and had five children who needed parental guidance.

Mahuyai, added that if long prison sentence was given, the children would be without parents in their lives which could lead them to get involved in social vices.

Earlier during the arraignment, the prosecutor, Mr Ibrahim Saleh of the Plateau State Ministry of Justice, had told the court that the convict committed the crime at his residence located opposite Plateau Academy, Bukuru on November 11, 2014.
Saleh said that the accused who was a neighbour to the victim lured the minor into his room and raped her.
He said that the victim's mother was about to bath her to go for Arabic school at about 4p.m when the accused suddenly lured the little girl into his room and had carnal knowledge of her while the mother was outside the house.
He added that the mother later saw the victim walking with difficulty, with blood gushing from her private part.
Saleh added that when the victim was interrogated, she led her parents to the accused after which he was handed over to the police.