What kind of father wishes this on his own biological son? This is the exact same question on everyone's mind the moment TheShadeRoom leaked a disturbing comment rapper 50 center placed on his son photo.
A celebrity Instagram account named @meccapolis shared a photo of 50's son Marquis and friend Kyle. The Shade Room quickly noticed a comment from 50 below the image, saying,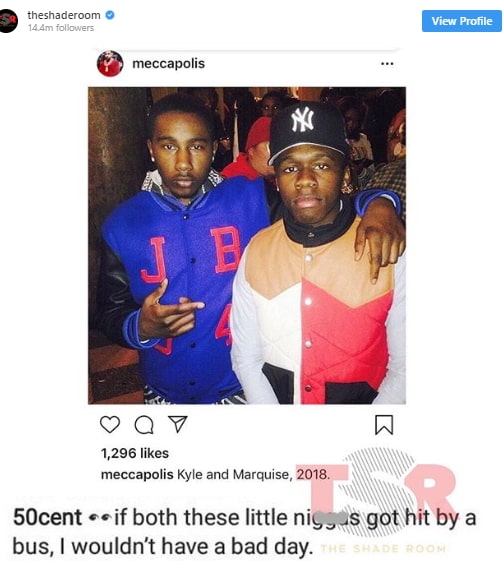 This is not a stunt by 50 cent, as the bad blood between father and son goes back several years, stemming from the bitter relationship between 50 and Marquise's mother, Shaniqua Tompkins, who sued the rapper for $50 mil. The suit was tossed in 2009.
Since then they two have taken shots at each other in their music and on the social media.
Last year, the rapper alleged that his baby mama had poisoned his son to hate him.
Since then, he has never said a good thing about him.
It is only an unwise father that makes such wicked comment about his biological son.
It is high time 50 cent grow da hell up and stop acting like a kid. !!!.