Crime News
9 Nigerians Among 50 Blacks Killed In London Since January..Nigerians Living In London Warned To Be Careful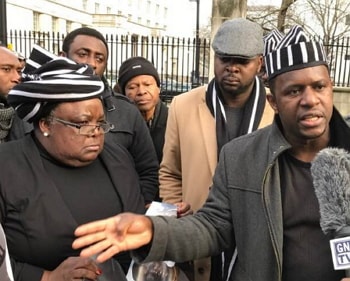 The SSA on Diaspora Affairs to President Buhari,  Abike Dabiri-Erewa, has warned Nigerians living in London to be careful and show restraint, following killings in the city.
"The killing of black people, especially those of Nigerian origin in London, was "worrisome and disturbing," the BBC quoted Dabiri-Erewa as saying in a statement issued by her office.

"A total of 50 black people, mainly young, are reported to have been stabbed or gunned down in London since January

"This included nine Nigerian youth killed in London and other parts of the United Kingdom," the statement added.
According to the statement, Dabiri-Erewa had written a protest letter to the UK High Commissioner in Nigeria, demanding investigation and justice on the incident.