Crime News
Africa's Most Wanted Human Trafficker Abdallah Hidou Arrested For Smuggling Africans To Italy From Niger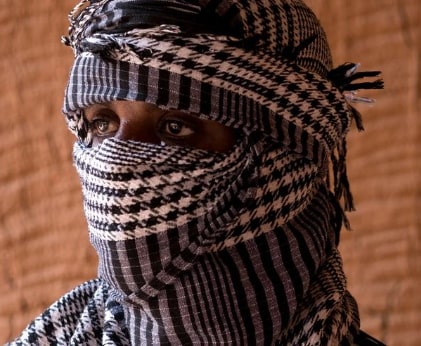 Africa's Most Wanted Human Trafficker Abdallah Hidou Malohiya Arrested For Smuggling Africans To Italy From Niger
The Most Wanted human trafficker in Africa, Abdallah Hidou, popularly called Malohiya, is awaiting trial on charges of trafficking African migrants to Italy from Niger. His arrest was the result of a joint African and European police investigation.

Abdallah Hidou who is a local celebrity in Niger and is said to have connections in high places – was caught in late November, after a year-long police investigation supported by the European Union. He is due to make his first court appearance in the coming weeks.

Months of wiretapping and financial tracking revealed that Malohiya was able to access about 250,000 euros ($280,000) a year, deposited in bank accounts in Nigeria, where his network stretched, the police said.

Another smuggler in Agadez told Deutsche Welle (DW) that Malohiya was also active in the sexual trafficking of Nigerian women, who had been forced into prostitution in Niger and then in the south of Libya.

"He had his connection house in Sebha, managed by a Nigerian citizen called Adam 'Ghetto', where migrants were held," the smuggler said, "and he had relations with militiamen running checkpoints between Murzuq and Sebha, in southern Libya."

Three young Nigerian young women whom DW met at a shelter for victims of trafficking in Italy, recounted how they had been in the house of a certain Adam 'Ghetto' in Sebha, from 2015 to 2017. They gave detailed accounts of incidents involving violence and rape.

At least other five people were arrested in connection with Malohiya. One of them is Agali Ahmed, a Tuareg driver who, according to a family member, "had quit transporting migrants to Libya months ago, after almost losing his life while trying to avoid military controls with his heavily loaded pickup." A neighbor of Malohiya, Ahmed couldn't find any gainful alternative to the migration business, his family claimed .

Both Malohiya and Ahmed have been detained in the high security prison of Koutoukale, 40 kilometers (25 miles) from Niger's capital Niamey, waiting for the judicial proceedings to start. This is unusual as trials for migrant smugglers are generally held in regional courts.
Credit; D.W