Nollywood
Anita Joseph: The Undefeated Nollywood Queen Of Curves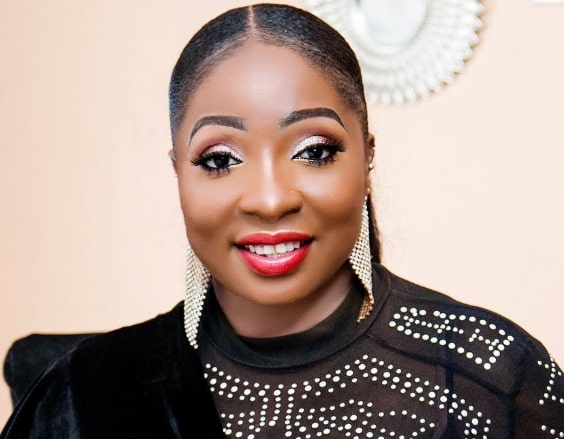 When you talking about the lady with the biggest mammary glands in Nollywood, nobody dares to contest it with Cossy Ojiakor but in a backside competition, Anita Joseph remains the undefeated champ.
These latest pictures of Nigerian actress, Anita Joseph might tempt a staunch religious cleric to consider backsliding for just a second. She is not only endowed frontally and from behind but her height is also intimidating. The South-eastern native set the internet on fire the last time she twerked and she even went as far as comparing herself with American singer, Nicki Minaj in terms of body structure.
She was born on 4th January, 1985 in Anambra State, Nigeria. She is currently 32 years old. Anita Joseph who is also a singer hails from Anambra State. She completed both her primary and secondary education there, after which she moved to Lagos to search for green and pasture.
She was reportedly married traditionally to an average income earning businessman who was based in Aba, Abia State, Nigeria. The marriage which could not produce any fruit of the womb after 3 years ended as the actress took a walk and moved on with life. She kicked-off her career as a dancer in one of the numerous clubs and hotels before settling in Lagos.
While speaking in an exclusive interview with Punch, the beautiful and s*xy actress said that she was crazy about showing off her good body when she first started in the film industry but had changed, adding that she's now born-again, and had grown to know that dressing properly makes her more classy.
She said, "It is not like I go out of my way to flaunt my body."However, as I have grown older in the industry, I have grown beyond those things. These days, I prefer to wear decent clothes that cover me properly."However, even if I wear a free-flowing gown, my curves would still show. I have discovered that being covered up is even more classy and sexy than exposing delicate parts of the body.
"A lot of people don't know this, but I'm actually born – again; a redeemed child of God. It is important to look beyond the outward appearance before judging people.

"When it comes to my body, it has not been easy with the advances I get from men because of my bum. It has not been easy at all. It makes me wonder if it is a problem having a big bum or a killer figure."
On getting a bum reduction, Anita said she has never thought of it adding that God made her this way and she would never tamper with his work.
"It has never occurred to me to reduce my bum. No, why will I do that? Reducing my bum will be me mocking God for what He has blessed me with. I can't even add weight because if I do, my bum would become massive. People pay to make their bum big, why would I reduce the natural one God gave me for free? Please leave my bum, it's from God, undiluted."
On her relationship status;
"I am in a relationship but my boyfriend is not in the entertainment industry, I would say that our meeting was a miraculous one." Commenting on how the year treated her, Anita told Saturday Beats that 2017 was a financially rewarding year for her. "This year has been wonderful and I can't complain but I know 2018 will be better and more promising. I see a greater year ahead. Yes, it has been financially rewarding and I thank God for that. I travelled out of the country for business and pleasure. I had worked too hard and I deserved the rest," she said.