Crime News
Kenya's Richest Female Witch Doctor Annah Mutheu Arrested With 130 Stolen ID Cards & Luxury Cars
Kenya's Richest Female Witch Doctor Annette Mutheu Arrested With 130 Stolen ID Cards & Luxury Cars
A controversial figure in Kenya has been arrested.
Female witch doctor Annah Mutheu has been picked up from her mansion in Tala area of Machakos county by security operatives after a 15-hour long raid.
According to police investigation, Mutheu who is regarded as the richest witch doctor in the country was arrested after a suspect led police to her home.
Over 10 stolen vehicles and 130 stolen identity cards were found at her home.
Mutheu who owns mansions in Nairobi, Mchakos and Mombasa as well as gas stations in 3 other areas of the country is currently in police detention.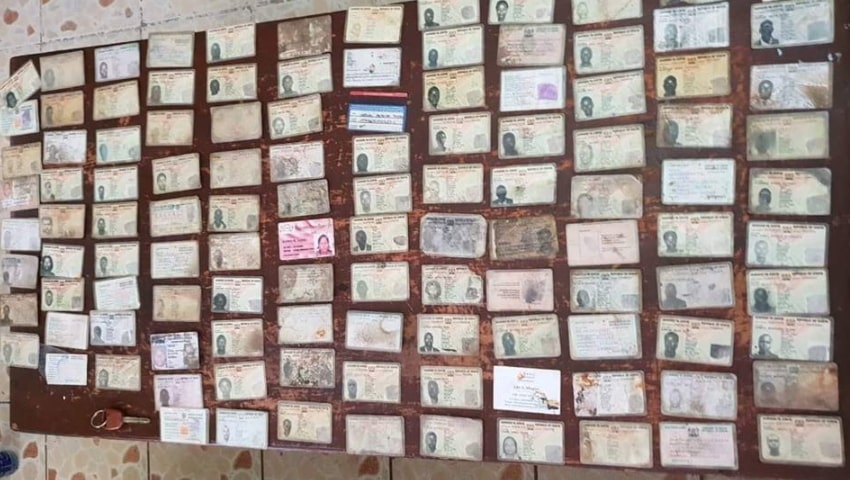 She once boasted in an interview that Juju made her a millionaire.