Crime News
APC Politician Son Killed For Snatching Ballot Box During Election In Lokoja Kogi State
Yahaya Umoru Stabbed To Death As Hired Thugs Chanting Imam Must Win Fled
Pictured here is late Yahaya Umoru, the son of a politician aspiring to become an House of Assembly member for Lokoja 1 Constituency.
Umoru was stabbed to death by some thugs at the palace of Maigarin of Lokoja over the weekend when he attempted to snatch a ballot box during election.
Before his untimely death, Umoru stormed the polling ward with some thugs chanting "Imam must win".
Their attempt to snatch the ballot boxes was resisted by supporters of the other candidates who caught up with him as others fled.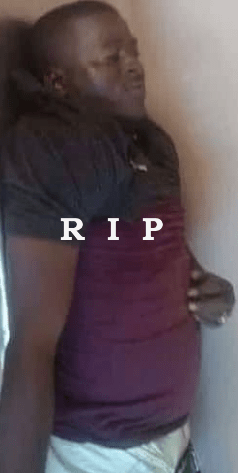 He was beaten to death and stabbed multiple times.
Police authorities in Lokoja have vowed to arrest his killers.