Crime News
Armed Robber Who Killed 10 People During Offa Bank Robbery Operations Arrested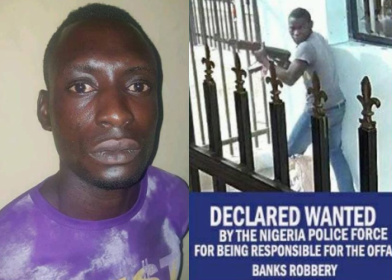 The armed robber who allegedly shot 10 people dead during Offa robbery operations in Kwara state on the 5th of April 2018 has been arrested.
Although the robbery claimed 33 lives, but the dreaded of all the robbers who shot at sight without mercy took the lives of 10 innocent people that crossed his path.
He reportedly used a pump action rifle in the operation that lasted for close to 60 minutes.
At the end of the robbery, Idube allegedly took 10 lives and wounded several others.
He was among the latest offa robbery suspects arrested by police.
Investigation revealed that Idube belonged to the gang of dismissed police officer and ex convict, Michael Adikwu who led police to the hideout of the latest suspects.