Crime News
Baba Ijebu Lotto Addict Loses Marriage Of 21 Years & Custody Of Only Child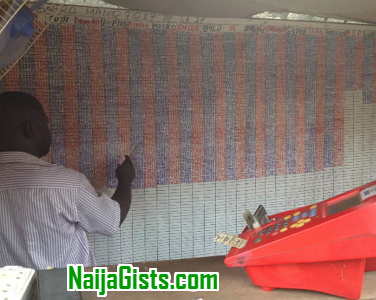 A Customary Court at Agodi in Ibadan today dissolved a 21-year-old marriage, citing husband's addiction to gambling.
By the verdict, the union between Barakat and her husband, Ishola Ibrahim was severed.
The President of the court, Chief Mukaila Balogun, who gave the ruling, however, awarded the custody of the only child of the marriage to the mother.
Balogun ordered the defendant to pay N3,000 monthly to the plaintiff for the upkeep of the child.
Barakat had filed the suit on the grounds of gambling, failure in parental responsibilities and request of the child's custody.
In her testimony before the court, the woman alleged that Ibrahim was an addicted gambler and had failed to cater for her and the only child of the union.
Read Also: Court remands three politicians in Lagos over alleged murder
She said her husband preferred to gamble with his money than to use it for the upkeep of his family.
She added that her husband had been addicted to gambling for four years and borrowing money to play "Baba Ijebu" sports betting.
"I packed out of his house with our kid when I realised that he was not ready to change.
"But recently, he came to my parent's house where I stay and forcefully took away the two-year -old child.
"I pray the court to order him to return my child because he would not be able to cater for him moreso, the child is too young to leave in his custody," Barakat pleaded.
Ishola said the woman abandoned him because of a minor domestic issue between them.
He said he decided to forcefully take the two-year-old child away because his mother had remarried. [NAN]