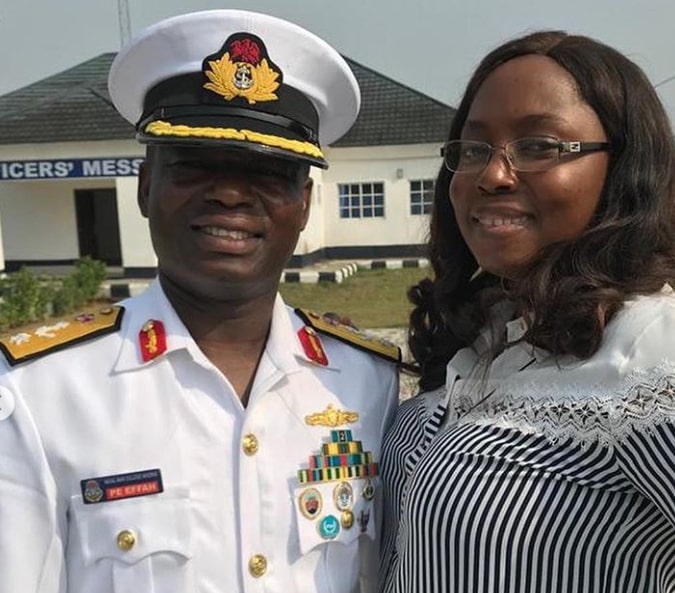 Nigerian Actress Belinda Effah Naval Captain Brother Promoted To Flag Rank Of Commodore
Lagos-based Nollywood actress Belinda Effah who grew up in a family with history of military career is excited for her elder brother Patrick Effah who has just been promoted.
The actress took to the social media to rejoice with Commodore Patrick Effah as he ends the year with a change of level.
The actress first introduced Mr Effah to us in 2016 during the burial of her father in Calabar.
Commodore is a naval rank that is superior to a navy captain, but below a rear admiral.
Congrats to him.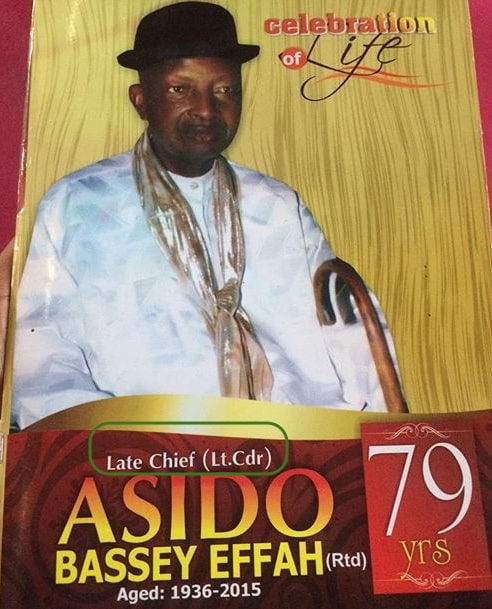 Their late father, Pa Assido Bassey Effah was a retired Lt Commander.