Crime News
Black Axe Cult Now Taking Advantage Of Vulnerable Migrants Arriving Sicily Italy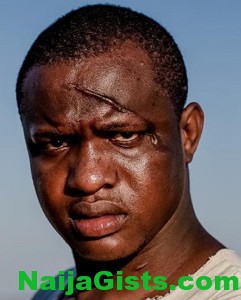 October 16, 2017 – Black Axe & Cosa Nostra Cults Now Taking Advantage Of Vulnerable Migrants Arriving Sicily Italy
Back in year 2015, a Nigerian gang, the Black Axe, attempted to recruit and then murder a young migrant named Don Emeka (pictured).
The attack took place in the streets of Sicily's capital, Palermo, becoming a catalyst for Italian authorities to investigate the extent and breadth of the gang's reach in Sicily, as Italy's migrant crisis deepened. The trial of 24 gang members begins later this month.
But, Sicily is also the home of the Mafia. And, as the police's investigation unfurled, it became clear that the Black Axe and the infamous Cosa Nostra crime syndicate have formed an unlikely working alliance, taking advantage of vulnerable migrants arriving, and developing sophisticated drug and trafficking networks across the island.
[Vice News]