Crime News
Blind Nigerian Gospel Singer Arrested For Raping Tenant Child In Edo State Claims Innocence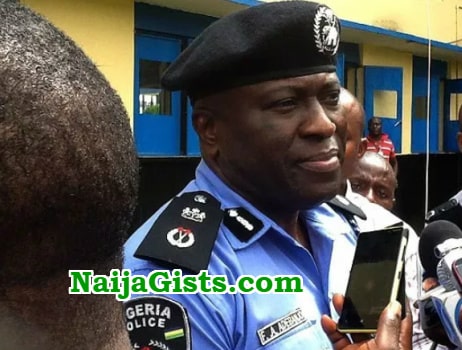 Blind Nigerian Gospel Singer Arrested For Raping Tenant Daughter In Ekpoma Edo State Claims Innocence
A 49-year-old blind gospel singer accused of raping his tenant's daughter has claimed innocence.
Here is what 49-year-old Anthony Okhiria said yesterday after he was accused of raping 9-year-old daughter of tenant at 9, Isidahomen Street, Ekpoma, Esan West LGA of Edo state.
 "I didn't defile anybody. I am a musician, I sing gospel music. My senior brother inherited the house from our father, but he lives in Lagos. So I am the one in charge. "The mother and her four girls live in my house. Their church used to pay their rent. One day, she came to tell me that the church said they are not going to pay the rent again.

"The woman did not want to pay me, she wanted to seduce me, but I did not agree. One day, she told me that she suspects that I like her, but I told she is not the one to tell me that I like her. "The children also used to come into my room, doing all sorts of nonsense and I will chase than away. I reported to the woman, but she will reply that the children are playing with me, but I told her that I don't like that kind of play because I am a Christian.

"The nine year-old-girl sometimes comes into my bedroom while I am sleeping. She will be touching my legs. The mother also do come into my bedroom. "It got to a stage that whenever I am applying body cream after bathing, this woman will come into my sitting room.

Seeing me naked, instead of going away, she will stay. "One day, she just came to me and said that her nine-year-old daughter said I was sleeping with her. I was shocked. "I feel so bad seeing myself in this mess. I did not defile her, it is a lie."
---
NaijaGists.com publishes breaking news, entertainment stories, opinions, inspirations and articles on a wide varieties of topics. Click here to read articles. To submit an article or news story, email naijagistnews@gmail.com. Follow us on Facebook and Twitter @naijagists.