Nollywood
Blossom Chukwujekwu: Xenophobia Has Put South Africa In A Bad State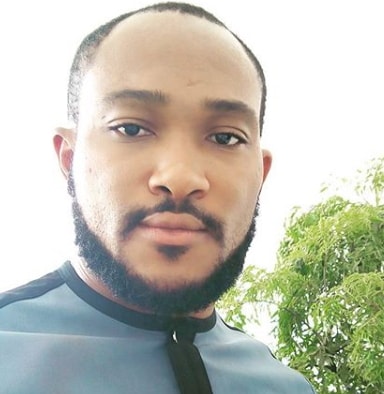 Blossom Chukwujekwu recently shares memories of his trip to Cape Town with Punch Reporter Joy Marcus.
See excerpts:
What is your most memorable travelling experience?
That would be Cape Town, South Africa. I had an awesome experience in the country.
When and why did you travel to Cape Town?
I travelled to Cape Town two years ago for a movie shoot.
How long did you stay?
I stayed at different hotels for about three weeks. The hotels were magical and beautiful. I really enjoyed myself.
What was the first thing that fascinated you about South Africa and Cape Town especially?
I was fascinated by the beautiful scenery. I love nature; so, I really loved what I saw. Everything is well thought out and structured. The funny thing is that my best friend while I was there was my cab driver. After he picked me up from the airport, we formed a relationship and he was with me throughout my stay in the country.
Did you eat their local dishes?
Yes, I did. I tried Vegan food at a time and it was very delicious.
How would you compare the South African movie industry to the Nigerian movie industry?
I think they have a very organised system and a good industry but we have the larger market. We just need to get ourselves organised in terms of structure and infrastructure. These are gradually becoming a reality in Nigeria with cinemas and international collaboration. Gradually, our structures will be organised. South Africa has world-class studios and one of their film studios is listed among the top 10 in the world. I know of one of their studios that is booked till 2020. Because they have this infrastructure in place, they can attract more international collaborations and investment which opens the market for film tourism. Nigeria has a lot of beautiful places to shoot but the international community can't take advantage of this because there are no proper structures on the ground. These are the things we can start looking at as an industry but despite it all, we are doing well and our movies are in different countries around the world. As a matter of fact, the industry is growing. We are one of the biggest movie industries in the world because we have the characters and the stories. We just haven't even started telling our stories yet.
Were they nice towards you?
Yes, they were. As a matter of fact, they are very hospitable but the xenophobic attacks have cast them in a bad light.
What notable places did you visit while you were in the country?
I only had time to visit Signal Hill, Table Mountain and a few other nice places. I can't remember their names now.
What do you think we can learn from South Africa?
I think we can learn how to be orderly, respectful and organised.
In terms of security, how would you rate Nigeria and South Africa?
The xenophobia in South Africa has put the country in a very bad place right now, but that does not mean we do not have our own challenges as a country. While I was there, I didn't experience any form of xenophobic attack.
Were you reminded of home while you were in the country?
Yes, the landscapes. We have lovely landscapes in Nigeria but anytime I see them, I always have the hope that we could develop them like South Africa has. I am still hopeful of the future.
What other country would you like to visit next?
I would like to visit Singapore. It is a very small country and I can probably go round the entire country in a day. I would like to see how they have advanced from being a third world country.
Did you buy any keepsake while you were there?
I wish I did but I didn't have the time.
What advice would you give to someone who wants to travel to Cape Town?
If you travel to Cape Town, make sure you climb Signal Hill or Table Mountain. Basically, expect to have fun and be very aware of your surroundings. Also, make sure you take a lot of pictures.