Nollywood
Belinda Effah: I Invested In Food Business Because It Never Runs Out Of Fashion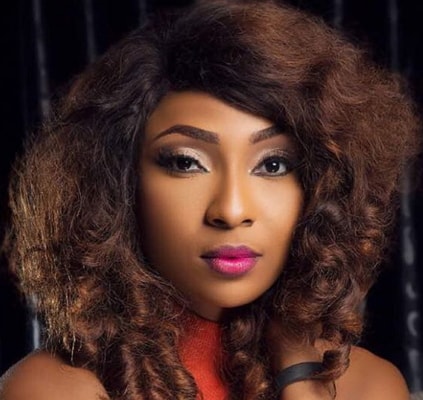 See excerpts of Nollywood actress and presenter Belinda Effah's recent chat with Lanre Odukoya.
Midway into 2018, how has the year been for you?
I am very grateful and thankful to God for a good year. It's started out great. It's still ongoing. Many projects under the belt, more in the pipeline. A lot of great projects are underway. I am just grateful.
What would you describe as your best achievement last year?
It was consistency. As an actor getting the right kind of jobs can be frustrating sometimes. But I have been blessed to be working on great scripts after the other. It can only get better. I'd rather grow in the ranks.
You recently launched a food stuff store, what prompted such move?
Need for multiple sources of income prompted it. It is important to not depend on just one source of income. It's very limiting. I have always been very business conscious. I was just waiting for the right time to establish something. I am also equally passionate about food. Food is a basic necessity. Hence, my interest in it. The kind of vision and dream I have, I have to diversify into several things to generate that kind of money to cover my dreams. I love to work legit for my money, earn money the right way.
Most actresses would rather go into fashion, beauty, hair businesses, why did you delve into selling food stuffs?
Food like I had said is a basic necessity, I don't follow trends. I am very real. I didn't want to put my money into a business venture that is seasonal. Food business never runs out of fashion. It's constant. People must eat every day. Whether you have money or not you will somehow have to find money to eat. Other things may be considered luxury, you save up for it. Food is a need. I decided to go solution provider for people's need. I also like to use this initiative to encourage our young ones not to depend solely on job hunting but establish something of their own. Invest in their passion. I pray to grow this business into something big that will really encourage our younger generation not to lose themselves but to work hard and be self-reliant.
How has it affected your acting career?
It has not affected my career in any negative way. Rather People each out to me that they are encouraged by my move and they are highly motivated and encouraged. My career is on the steady rise. I am a constant working actor. I have my family helping out and they are the best. I am grateful to them. I only need to supervise.
Are there chances you would leave acting for the business full time?
No chance. I will delve into other businesses which is the norm among most of our foreign counterparts. They open restaurants, clothing lines, perfume lines etc. I just decided to do the grassroots thing. As they say tiny drops of water makes a mighty ocean. Pending when God will grant that big breakthrough.
How challenging has life been for you as an actress?
Well, I can't really say it's been challenging because God has been very faithful. I do what I love and that is a blessing.
Do you intend to start producing your own movies?
Yes, in the nearest future by God's grace.
What has fame deprived you of?
It has only cost me my privacy, that's all.
Who then is your kind of man?
He's God-fearing, disciplined, well-dressed and clean (mental, spiritually and emotionally clean). I can't stand dirty environments or dirty people.
What's your romance turn-off?
I dislike lazy and pompous men.
What's your take on domestic violence?
I stand against domestic violence. If a man hit you once, he will hit you again. Don't let it happen. I am against divorce but if a man hits a woman, I advise she separates from him for a while for him to return to his right sense.
What inspires you?
I would say ultimately, it has been God. I'm a very spiritual person. And I believe it was my calling to be an actress. He guides me and orders my steps on how and where I should be.
Then I also draw inspiration from the people around me, my environment, the things I see and lots more.
You have been sounding very spiritual, does being overtly spiritual also affect the kind of roles you play?
I'm an actress, so that I'm spiritual doesn't mean I can't kiss in movies. If it's a good story, then why won't I kiss to tell the story well? The character might start as a bad person who later turned good. That's a good story line. Everything or everyone mustn't come out clean.
As long as someone is employing me to play a role, because they know I can do the job, then people expects me to turn the job down because I am spiritual? In this industry that once you reject a job, thousands others are willing to grab it. I also have to show my professionalism.
Some doctors have to do something to protect their career, but they can't come out and say it. But all eyes are on actors, people judge every move we make. Sorry to disappoint you people, if I have to kiss in a movie, I'll do it well because I am a professional. I can kiss but I can't do nudity because that's like the extreme.
Would you say you are a jealous lover?
Everybody has this iota of jealousy inside them. So, if you say you don't have, then I doubt if you are a human being. I guess I do, but with time, I have learnt how to control it.
How far would you possibly go to protect your relationship?
I'll only be in a relationship with a matured mind, who knows the kind of job I do and understands me well. We would have mutual respect for each other. Whatever happens, I'll always respect my partner and whatever issues we have, we settle it indoors.