Crime News
Bobbi Kristina Alleged Drug Dealer, Max Lomas Dies Of Fentanyl Drug Overdose
Friend Who Found Bobbi Kristina Lifeless Body In Bathtub, Max Lomas Dies Of Fentanyl Drug Overdose
A pal of late Bobbi Kristina, Max Lomas has died.
Lomas who discovered the lifeless body of Kristina in a bathtub back in 2015 has died of fentanyl drug overdose himself.
According to TMZ, Lomas who was found dead of suspected overdose back in August this year died in a similar manner as his late friend.
Law enforcement officials say Lomas' official cause of death was "fentanyl toxicity," and his death was ruled accidental.
Lomas was the one who reportedly found Bobbi Kristina lying lifeless in a bathtub in 2015, which eventually led to her death after she was taken off life support later that year. At the time, a variety of drugs were found in her system.
At the time, Lomas was referred to by some authorities as Bobbi Kristina and Nick Gordon's drug dealer, but he denied those claims. Lomas was at their home in the hours leading up to Bobbi Kristina's death.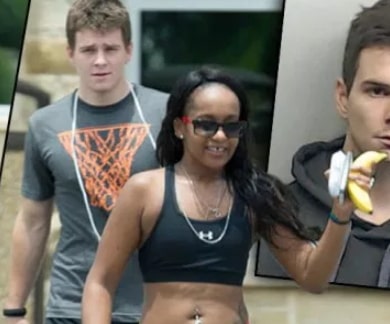 Max Lomas' fentanyl overdose is a reflection of the growing epidemic the drug has caused after taking the lives of many who have died of overdoses over the years.