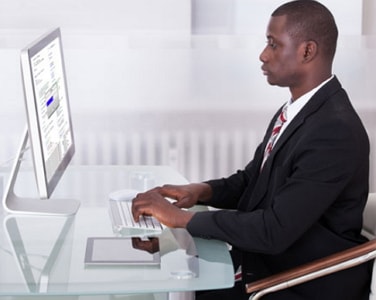 Kind of Businesses to Start in Nigeria with 10,000 to 100,000 Naira
This article brings you a comprehensive list of different kinds of businesses to start in Nigeria with 10k to 100k.
Nigeria is filled with innumerable business opportunities. However, most of these opportunities remain untapped (or under exploited), due to the universal complaint of lack of funds. The generally held view in Nigeria is that "no tangible business idea can come to fruition without substantial financial backing".
In reality, the main reason these business opportunities remain untapped is because Nigerians are generally afraid of taking risks. And this fear is further compounded by the volatility of the Nigerian business environment.
However, this is not always the case, as even the biggest of business empires today started from scratch. So, in a bid to encourage you, and brush up your business ideas, we are going to be showing you various kinds of businesses you can easily start with low capital in Nigeria.
What Kind of Business Can I Start Online in Nigeria
Ignorantly, when people hear the term "online business", what pops up in their mind is internet fraud, which is colloquially termed "Yahoo Yahoo" in Nigeria. In actual sense, online business entails day-to-day service demand and delivery, with the internet serving as the conduit of interaction.
Although, internet fraud has became irredeemably rampant in the country, there is still a good number of legal online businesses, which anyone can easily start in Nigeria. In this section, we will be bringing you brief outlines on some of these online businesses.
Blogging is, by a long stretch, the most popular online business in Nigeria (and the whole world) today. While the blogosphere is now heavily congested, the smart minds are still cashing out big from it.
To start a blogging business in Nigeria, you don't need a huge sum of money; once you have a laptop and internet access, you are all set. Basically, all you need to do to become successful in this business is to regularly create and publish quality (and original) contents. Also, you need time, and more importantly, patience.
Web Design & Web Development
Web design & development is fast gaining steam in Nigeria, with thousands of people earning big from it daily. The business requires moderate to high level of technical proficiency, to facilitate the acquisition of web development skills. Aptly put, web development is not suitable for technical illiterates.
To start a web development & design business in Nigeria, you need to acquire a laptop, as well as the required skills (usually at a cost). Also, there are thousands of study materials online to help you out.
Freelance writing is one of the most popular online businesses in the world. And it is fast gaining ground in Nigeria. This business, like web development, requires a set of skills. Notable skills required in freelance writing include literary skills, typing skills and research skills among others.
To start a freelance writing business in Nigeria, you practically need no startup capital. However, you need to acquire basic working tools like laptop, smartphone (or tablet) and internet access. With these tools, you are good to go. You can create accounts with freelance sites like WePayWriters.com, Fiverr, Freelancer, Upwork and Zemandi among others.
This is a relatively unpopular online business in Nigeria; hence, it is still a goldmine for the early birds. Transcription entails transforming audio files into written contents. This is the basic method of drafting out lyrical contents from songs.
If you are interested in this business, you can sign up on prominent sites like Fiverr, Qa-world and the likes. To start up, all you need is a laptop (or smartphone), internet access and a standard earpiece or headset.
Don't be fooled by the packaged name; digital marketing is simply the means of marketing goods via the internet. It basically entails marketing goods and services via internet platforms or social media sites like Instagram, Facebook, Twitter, YouTube and the likes.
Digital marketing is one of the most lucrative online businesses in Nigeria, and thousands of Nigerians are already reaping from it. To start this business, all you need is a laptop or smartphone (with internet connection). You can then reach out to the myriads of companies looking to hire digital marketers in Nigeria and beyond.
What Kind of Business Can I Start with 100k
Today, with the economic situation on ground in Nigeria, 100,000 Naira looks like a peanut to many. However, to surprise you, there are lucrative businesses that can be started with as low as 100,000 Naira.
Below is a list of some lucrative businesses you can start with 100k:
To set up a small scale bakery business, you need a space (on rent or lease), an oven (local), flour (and other ingredients). In a low-cost environment, all these should be within the range of 100k.
Distribution in Nigeria is a flexible business that can be done by anyone. With 100,000 Naira, you can get the role of sub-distributor with prominent distribution and wholesale FMCG companies in Nigeria.
With 100k, you can set up a Bet9ja shop in your area and start earning big money. To set up a Bet9ja shop, you'll need to pay a registration fee of 50,000 Naira upfront. Also. you'll need an office space and a set of laptop/desktop computers.
While the cost of acquiring all these looks way beyond 100k, you can manage the amount if you already have an office space or shop. Also, you can acquire second-hand or fairly used office gadgets to save cost.
What Kind of Business Can I Start with 50k
Below is a list of lucrative businesses you can start with 50,000 Naira in Nigeria:
Required startup components here include a business space or shop (on rent or lease), cooker or stove, cooking utensils and food stuff among others. Depending on the scale of production, all these should cost nothing more than 50k.
Fish farming is a good business opportunity that is largely underrated in Nigeria. Large scale fish farmers typically earn millions of Naira per month. And at the lower end, their small scale counterparts earn between 40,000 to 100,000 Naira per month, depending on the market.
To set up a fish farm, you need fish supplies (live fishes), feed and more importantly, a fish pond. Based on the cash at hand (startup capital of 50k), a small-sized pond would be ideal for you, as a startup.
This is probably the most popular small scale business in Nigeria today, which is spread across every nook and cranny of the country. To start this business, you don't need a large store; all you need is a small space to stock up your merchandise. In fact, for convenience, you can make use of a small room in your own house.
Depending on the scale, you'll get a good deal of retail merchandise (FMCG goods) for 50,000 Naira anywhere in Nigeria. With time, you can expand your store and rent a bigger space/store.
What Kind of Business Can I Start with 30000 Naira
You must be thinking: which reasonable business can 30,000 Naira start? There are actually many, if you can look deep enough. Here, we'll be listing out a handful of these businesses.
It is an open secret that Nigerians hardly buy original clothing materials. This is especially common among the middle and low class citizens, who find original clothes and other fashion items unaffordable. Hence, they settle for the fairly used ones, which are relatively more affordable. These fairly used clothes are collectively called "Okrika" in Nigeria.
With 30,000 Naira, you can get a good retail stock of quality Okrika clothes. To market your goods, you can easily set up a stand/stall or simply market and sell the clothes from the comforts of your home.
This business is fairly popular in Nigeria. And it is one of the few businesses you can start with small capital. You can get a good stock of broiler or layer chicks with 30,000 Naira anywhere in Nigeria. However, you might end up spending more on feed.
What Kind of Business Can I Start with 20K
You have 20k and you don't know what business to invest in? We will give you an idea here!
Have you ever heard of mini importation? I bet you've not! Mini importation entails importing goods in micro quantity (at discount prices) and selling them at higher prices to final consumers.
With a startup capital of 20k, you can import goods like baby napkins, sandals, baby clothing or skincare products in micro quantity and sell them here at bloated prices.
What Kind of Business Can I Start with 10K
Start a business with 10k? Sounds ridiculous right? Not always so! With a paltry sum of 10,000 Naira, you can actually start a good paying small scale business in Nigeria. One good idea is the production of home-made drinks.
Home-made Beverage Production
If you are skilled in the preparation of local drinks like Zobo, Kunu, fruit juice and the likes, you can start making good money with ease. Even, if you lack the knowledge on how to prepare any of these local beverage products, you can easily learn.
With a startup capital of 10k, you can produce a large quantity of Zobo or Kunu with ease. To further boost your market, it is recommended you get a small refrigerator. However, if all you have is the 10k start up capital, you can buy ice blocks to keep the beverage product(s) refrigerated.
What Kind of Business Can I Start with No Money in Nigeria
In all honesty, every business requires startup capital, no matter how small. The only class of business you can start with no money (direct investment) in Nigeria is online business. And even online businesses require money, albeit indirectly.
A typical online business owner must have a laptop (minimum of 50,000 Naira), a smartphone (minimum of 25,000 Naira), internet access (3000 to 20000 Naira monthly) and steady power supply among others.
In a nutshell, every business requires an investment, and no real business can be started without some form of capital.
Have any input or inquiry? Kindly leave your comments in the designated box below.