Crime News
Heartbreaking Confession Of Lonely Woman Who Kidnapped Baby To Keep Her Company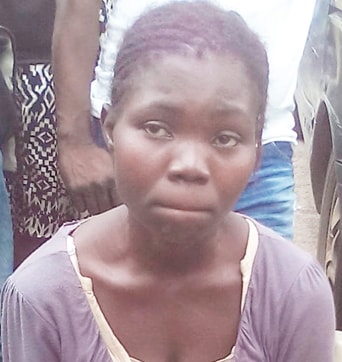 Meet Jumoke Adesida, a young woman who kidnapped a girl in Ikorodu Lagos recently.
In her confession, she told detectives attached to the Lagos State Police Command, Ikeja that she abducted a two-year-old girl to replace the daughter her former husband took away from her. Adesida explained that sometimes ago, she went to the Redeemed Christian Church of God (RCCG) Camp where she went to pray over an illness affecting her.
She said that by the time she returned, she discovered that her former husband and his family members had taken her daughter away. According to her, since her daughter was taken away, she had been lonely and desperately needed someone to keep her company, which was why she abducted a little girl at Odokerere area of Ikorodu, Lagos State.
She said:
"When I saw the little girl, Roqibat, I moved closed to her and asked her to follow me. When I was taking her, nobody stopped me. I took the girl away and started feeding her with rice and noodles. She spent three days with me. I abducted the girl because of the trauma I was going through.

I needed someone to keep me company after my husband took my baby away. They took her from me, saying I might infect her with my illness. I'm always happy seeing a baby beside me."
Recalling how she was arrested, Adesida said:
"I was going to buy what the baby and I would eat when someone sighted us and immediately alerted the parents of the baby. They came and took her."