Crime News
Maryland Newsroom Revenge Shooting Suspect, Jarrod Ramos Kills 5 After Losing Defamation Case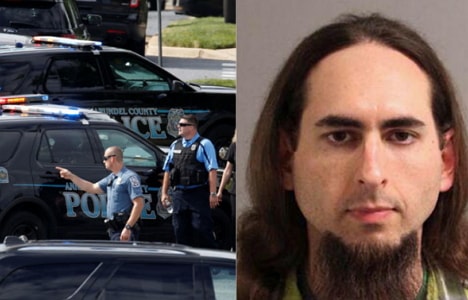 The gunman who allegedly killed five people at the Capital Gazette newsroom in Maryland yesterday has been charged.
Jarrod Ramos who sued the newspaper for defamation 6 years ago after a columnist wrote about his guilty plea to criminal harassment took revenge on the newspaper  when he invaded the headquarter  of the media firm in Anapolis Maryland around 2:40pm on Thursday and opened fire workers.
5 were killed in the attack.
According to investigation, 38-year-old Jarrod Ramos carried out the revenge attack after losing his defamation lawsuit.
He was charged with 5 counts of first degree murder at 10:30 am on Friday at Annapolis District Courthouse.
Here are the 5 victims of the revenge shooting