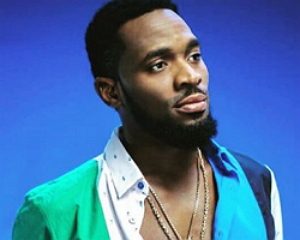 Nigeria's music star and entrepreneur, Oladapo Daniel Oyebanjo (a.ka. D'banj) says fear of poverty made him to think out of the box to create wealth, urging youths to follow suit.
D'banj said in Lagos on Wednesday that Nigerian youths must go the extra mile, be creative and have a new perspective to be relevant and make wealth.
He spoke at the 2018 Social Media Week ( SMW ) Lagos which began on Monday.
D'banj spoke on the topic: "Changing the Game: Artistes are leaders".
The music star said that fame might not bring wealth but thinking out of the box will.
"The fear of being poor made me to think out of the box to create wealth for myself and remain relevant.
"Fame will not guarantee you money; fame will not give you wealth, but it can give you what you need if you channel it properly. "Channelling your fame properly to create wealth is another advantage that stands you out," D'banj said.
He said that it was high time artistes created brands for themselves and be ambassadors of their own brand.
Mr Uzoma Dozie, Managing Director, Diamond Bank Plc, said that the bank would invest in artistes if information and data available on their revenue flow would be available.
Dozie called for professionalism in the music industry especially as more people would be going digital.
"What you do to inspire people and how you do it matter," he said.
The News men reports that Social Media Week Lagos is currently in its sixth edition with the theme: 'Closer'.
The event which will end on March 2 is featuring discussions covering the future of the media, tourism, governance, gender inclusion, entertainment and emerging ideas and trends across the globe.
[NAN]