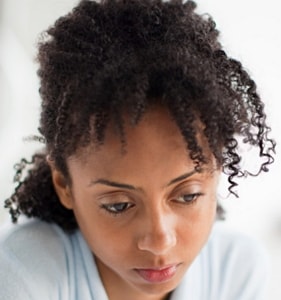 By Oluwatodimu Ogunnade
Often times, we wonder why the highest rate of suicide is usually as a result of depression. It is often regarded as a state that renders the mind void of happiness and a sense of anything good. It rubs the mind off its sanity and  creates a feeling of extreme sadness and hopelessness.
The truth unfortunately remains that victims of depression usually feel disconnected from their loved ones despite the fact that they look happy and active on the outside most of the time. They occupy prominent roles and have successful careers but sadly this complex and delicate mental disorder is frequently ignored and untreated.
Several questions have sprouted in recent times about the actual causes of the disease and it has been discovered that Psychological and Social factors play a major role such as extreme stress, grief, chronic illnesses, substance abuse, genetic factors among others. NaijaGists.com
Looking at recent tragic events as a case study to prove these factors, we look at the life of late American Comedian, Robin Williams who was known for his intensely playful energy and humour in comic movies. Behind the amazing and bubbling personality lied dark struggles of substance abuse frequent bouts of depression which eventually led to his death in August, 2014 after committing suicide at the age of 63.
Recently celebrity chef Anthony Bourdain and iconic hand bag designer Kate Spade committed suicide after suffering from depression. I have had my own share down the dreaded and lonely path but I have healed over time through professional help and therapy.
However, our African society frowns at the orthodox treatment for depression. There are also biases which are premised on the religious belief that the cure for the mind is exclusive to the four walls of religion. In as much as we pay attention to our body, it is equally important to pay more attention to our state of mind.
Clinical measures such as Psychotherapy has been proven to help cure depression. We all need a sense of wholeness. The human race needs to be healthy in all ramifications. Suicide is normally, death caused by the illness of depression. It is the final collapse under unbearable weight. If you have never been close to that edge, try not to judge what you cannot fully understand or comprehend.
We all have a responsibility to be sensitive enough and to reach out to friends and loved ones. This way, everybody stays alive and fulfill purpose on earth. We can be the difference between life and death for a loved one by helping them to help themselves.
With the recent happenings, we must be aware of  "The Werther Effect.'' This is a sudden spike in suicide emulation. It takes effect immediately after a particular suicide is widely publicized. The publicized suicide becomes a trigger, motivation and inspiration, for others to take the same action. Once a suicide is widely publicized, family and friends of anyone suffering from depression or who has suicidal tendencies must put protective and security measures in place because it is a time when people are more susceptible to committing suicide.
Do not discourage those who need help from the form of cure but rather encourage them and for those who sought therapy and found cure, you owe it to others.
Spread the word. Reach out and give a helping hand.