Crime News
Man Arrested For Defiling Own Daughter Blames Wife, Says Allah Will Not Forgive Him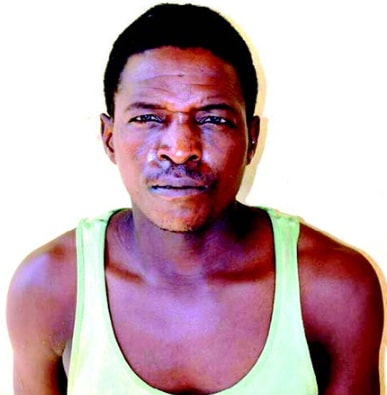 Man Defiles 6 Year Old Daughter, Blames Wife For Frequent Travel Which Keeps Him Sexually Starved
Basiru Audu, a 30-year-old man have been arrested for defiling his six year old daughter blaming the incident on the his wife for her frequent travelling which keeps him sexually unsatisfied.
According to Audu, his wife travels a lot and he had to sleep with his daughter when the urge to have sex became very strong.
"I blame my wife for not being around when I need sex, she travels a lot and that was why I have to sleep with my daughter. What a shameful thing I have done.

"That night I was having a burning sensation to have sex and since my wife was not around I have no option than to sleep with my daughter to ease off tension "
The Nation learnt that the wife frequently travels for business transactions and the incident occurred when the suspect's wife travelled to their home town in Daura, Katsina state when he committed the wicked act.
It was revealed that the suspect sneaked into the children's room and had sex with her and the suspect also confessed that he had been having sex with underage girls before he raped his own daughter.
Audu was reported to the police by a concerned neighbour who noticed the daughter walking abnormally and when she was asked what was the matter, the little girl said, 'Daddy put something inside my wee-wee. "
The Suspect said he regretted the incident pleading for forgiveness stating that he is ready to beat the consequences of his act.
"I have done an abominable thing that Allah will not forgive me, I hope my wife and my children will find a place in their hearts to forgive me, it is unfortunate."
The Command's Public Relations Officer, Muhammad Abubakar described the incident as unfortunate saying, "When a father decides to sleep with his biological daughter. I think the world is coming to an end."
He said the matter would be charged to court after investigation is concluded.
[The Nation]