Anambra State News
Video: Drunk SARS Police Officers Dancing To Davido 30 Billion Song At Party In Anambra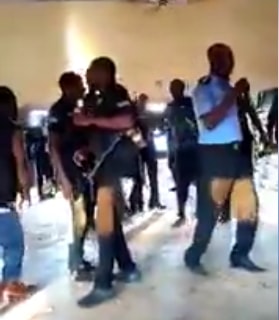 Drunk SARS Police Officers Dancing To Davido 30 Billion Song At Party In Anambra
See members of Nigeria's most feared security agency dancing their sorrow away at a function in Anambra state.
According to those who leaked the video above, the security operatives let down their guard as they joined those celebrating at a function in Anambra state.
Some of the officers who appear intoxicated refuse to let go of their guns as they dance to Davido's hit song 30 billion.
A police man in uniform was also seen dancing under the influence of alcohol at the party.
If these men shot someone at the event now, they go say na accidental discharge. God save Nigeria!.