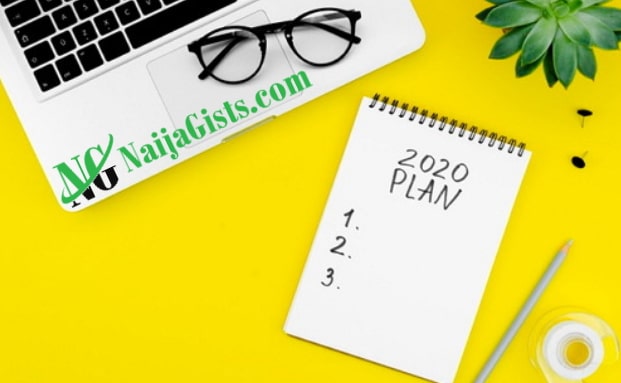 February 2020 Is Almost Over, Have You Checked Your New Year Goals Book?
Hello everyone,
In the beginning of this year, I made up my  mind to follow through with my new year resolution unlike how I allowed procrastination to take over 2019 from me.
Knowing my weaknesses, I took the bull by the horn and started early this year.
So far this year, I have achieved more than I did last year.
Over to you friends, are you following through with  your 2020 resolutions? if you are not I highly encourage you to do so now before we reach the first quarter of 2020.
Even though it is a painful decision, I made up my mind to spend less time blogging this year and use more of my time to carry out research projects and do vlogging.
So far this year, I have managed to do that really well.
I pushed aside that little small talks in my head blaming me for staying far from my beautiful and beloved blog and fans.
In life, you have to adjust your schedule to reach your destination on time.
If you don't make a solid decision, you will do nothing.
Friends, I highly encourage you to make sure you do that course, do that program and project you have been putting away for so long because time waits for no one.
As you brave up to take on that project, goal and dream by faith, may the good Lord  help you and be your guide.
Remember all things are possible for they that believe.
See you at the top.
Shalom!!!