Crime News
Female Suspect Slaps Police Woman DSP Laura Elo During Interrogation At Ikeja Lagos Police Station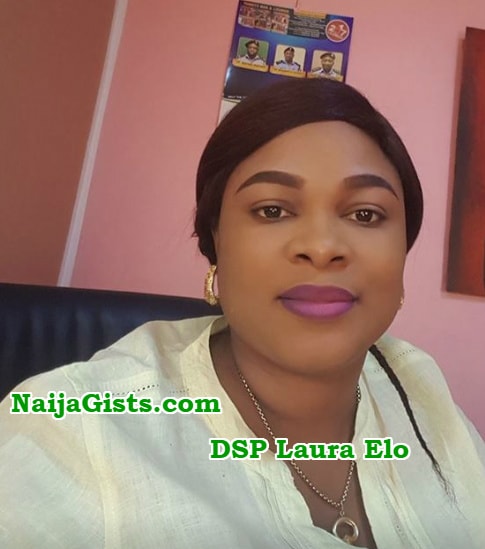 Female Suspect Slaps Interrogating Officer DSP Laura Elo During Interrogation At Ikeja Lagos Police Station
A suspect identified as Ifeoluwapo Lukmon, displayed uncanny courage by slapping a female senior police officer, DSP Laura Elo, at a police station in Lagos and damned the consequence. The incident happened at Ikeja Police Division, Lagos where the victim served as the station's crime officer.

It was gathered that after slapping DSP Elo, 24-year-old Ifeoluwapo told her that she was prepared to face the consequences and that she will not do her anything.

However, the DPO ordered her arrest and she was later charged to court.

Officers at the police station wondered what could have provoked the suspect to carry out such action aside the fact that the victim was carrying out an investigation into what was reported Ifeoluwapo by a complainant.

The complainant, one Fumurewa Anu-Oluwapo, had reported at the police station that she gave the suspect, Ifeoluwapo, seven fabric materials to make for her at Ipodo area of the Ikeja, Lagos and she converted them to her own use after she had paid her some amount of money for her service. Ifeoluwapo was then invited to the police station to get her part of the matter. It was at the police station that she rained abuses on the female senior police officer during interrogation, gave her a surprise slap on the face before she was prevented from attacking her further.

Ifeoluwapo was charged before Ikeja Magistrates court for conduct likely to cause breach of public peace and assaulting the police officer.

She pleaded not guilty.

The prosecutor, Inspector Benson Emuerhi, informed the court that the police officer was assaulted in the course of performing her lawful duty.

The Presiding Magistrate, Mrs. O. Sule-Amzat, granted her bail in the sum of N50,000 with two sureties in like sum.

She was remanded in prison custody pending when she will perfect her bail condition.

The matter was adjourned till 15th November, 2018.
[NAN]