Genevieve Nnaji
Genevieve Nnaji & Dad: Genny Poses With Her Father On His 77th Birthday (Picture)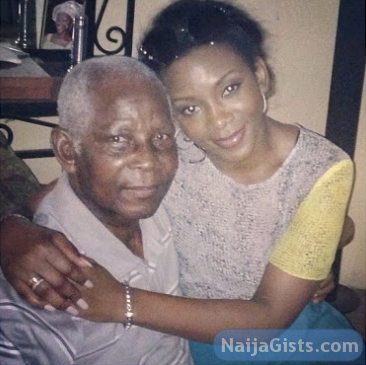 Dec 15, 2012 – Genevieve Nnaji & Dad: Genny Poses With Her Father On His 77th Birthday (Picture)
Nigerian actress Genevieve Nnaji has shared the picture of herself posing with her father that recently clocked 77. naijagists.com
On her Instagram page, Genevieve Nnaji shared the following with her dad's picture:
" My dad just turned 77. So grateful to God for life and good health"
We wish him many happy returns, long life and prosperity.
For those who haven't seen her, click here to see pictures of Genevieve Nnaji's mother and brother.