Nollywood
Genevieve Nnaji: I'm In Love With Filmmaking, My Directorial Debut, Lion Heart Is Just The Beginning
Genevieve Nnaji: I'm In Love With Filmmaking, My Directorial Debut, Lion Heart Is Just The Beginning
A movie directed by Genevieve Nnaji has been officially selected to feature at the upcoming Toronto Int'l Film Festival on the 6th of September to 16th of September.
The director, Genevieve Nnaji while appreciating the organizers of the event declared her love for film making.
"Film-making is what I love to do. I am grateful to have had the chance to share my love with millions over the years. LIONHEART is the beginning of a journey to explore and express my creative interpretation of story-telling, particularly African stories. Africa is a possessor of the most compelling stories as yet untold, and we are determined to tell our stories, our way, through our voices, to the world. And TIFF is the perfect launch for the film." – declared Nnaji.
Lionheart tells the story of a young woman, Adaeze Obiagu (Genevieve Nnaji), who becomes saddled with the responsibility of running her sick father's business under the suffocating supervision of an intensely crude and eccentric uncle. Her competing business instincts and family obligations become a catalyst for drastic change not everyone is ready to embrace.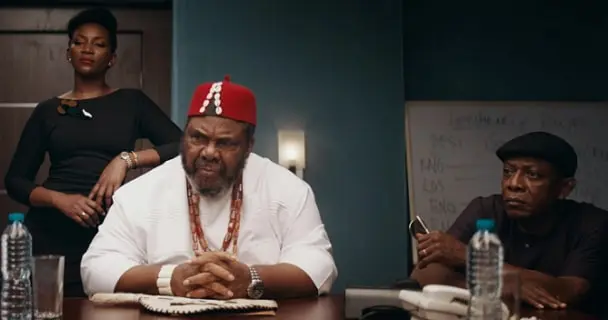 A story about hard-nosed rivalry and often contrarian efforts to rescue an ailing business, LIONHEART will premiere in Nigeria in a theatrical release in December 2018.
If you have not watched the trailer of  Lion heart, watch it below