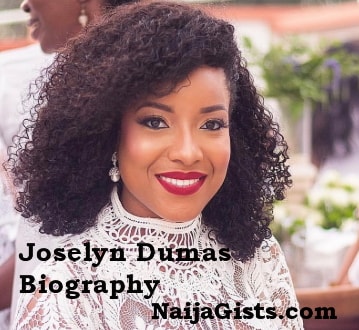 Biography & Net Worth Of Joselyn Dumas…. Awards, Family Life, Relationships & Life Story Of Ghallywood Most Beautiful & Curvy Actress Joselyn Canfor Dumas
By NaijaGists.com Reporter
Joselyn Dumas is a beautiful multi-talented actress that has her origin on the streets of Accra Ghana. Her astonishing beauty and impressive ability to keep viewers glued to the TV has earned her a very successful career ranging from being one of the most sought-after TV personalities to being an A-list actress and producer amongst other things.
With all the qualities listed above, one would think Joselyn was born and bred in an entertainment school, but that is far from the truth. The beautiful actress life is characterized by ups and downs which consist of relocating between countries, having a failed marriage and being a single mother. Nonetheless, the actress has managed to overcome all her adversities over the years and is currently referred to as one of Africa's biggest stars.
Her beauty is one in a kind, and when complemented with an amazing figure it all contributes to making her the exceptional personality that makes heads turn whenever she is on the TV. Her mental prowess has also made her one to reckon with, and her vision of creating an outstanding entertainment industry in Ghana and Africa as a whole has been a fuel that has kept her passion burning over the years.
Joselyn Dumas is an exceptional individual that has proved to the world that your beginning and setbacks do not matter as long as you have a will and passion for succeeding. She is one of the few females to make an exceptional impact in Ghana's Ghallywood and Nigeria's Nollywood and other sectors in the entertainment industry. The beautiful actress still has many more to offer and better days ahead, something her fans are looking forward to, and expecting more from her.
Joselyn Dumas Early Life
Joselyn Dumas whose full name is Joselyn Canfor Dumas was born on the 31st of August 1980 in Accra Ghana. She was raised by a single parent who was her mother, Mrs. Bridget Dumas. Her childhood story can't be characterized as a bed of roses as her father left her and her mother for another woman. A condition the actress has always claimed made her become very ambitious and closer to her mother, a woman she still adores.
When she reached the appropriate age, Joselyn Dumas was enrolled in the Morning Star School, where she had her primary education. She subsequently went to have her secondary education at the Arch Bishop Porter Girls School, an all-girls college that was located in Accra Ghana. It was at this school she developed an interest for the social life and entertainment industry, this can be certified by the fact that she was earned the post of Entertainment Prefect while at the school.
After she was done with her fundamental education, Joselyn Dumas sought a career as a professional lawyer. A decision many of her fans believed was as a result of societal pressure and not her real aspirations. She spent years in the United States of America (USA) studying and earned herself a degree in Administrative law.
Joselyn Dumas Career, Nominations, Awards & Net Worth
Joselyn Dumas is a very talented woman and has a career ranging in different sectors. Her experience as a paralegal, TV host and actress have complemented one another over the years. Making her one of the most reputable and decorated personalities in the entertainment industry in Africa. She is one of the few Ghanaian female actresses that have become a household name not only in the Ghanaian entertainment industry but also Nigeria's Nollywood movie industry.
After relocating to the USA, the beautiful actress spent about a decade in the pursuit of a degree in Administrative Law. An ambition that later came to pass after years of hard work and sweat. She then proceeded to become a registered paralegal, offering services in her new country of residence. She did this for a few years but soon had to come back to Ghana to further her education and get her Masters Degree. A qualification that would boost her career opportunities.
It was after her return to Ghana that Joselyn Dumas got attracted by the entertainment life once more and soon forgot about her primary objective of returning to her home country. She decided to shelve her Masters programme and went after her first ambition, which was to join the entertainment industry and become a TV personality. A decision which has earned her the status of a superstar today.
Her first employment was at a popular TV station named Chartered House. She got with the help of a friend, due to a recommendation from her longtime friend Kofi Okyere Darko, a popular longterm radio presenter in Ghana. She was the anchor of the TV shows entertainment series where she had the opportunity to interview many of the biggest stars in Ghana. This put her in the limelight and earned her her first recognition in the entertainment industry. During this period she combined it with co-production of a Ghanaian beauty pageant named Miss Malaika. The beauty pageant was a great success, and her involvement with it ran for two years which was between 2008 and 2010.
Her period at Chartered House was a very successful one, and she soon became a personality that everyone looked forward to seeing on their TV. This sudden rise to fame put her in the spotlight, and soon she got an opportunity to work for the biggest TV network in Ghana at that time. She was to host their first talk show, The One Show. The show ran from 2010 to 2014.
You can always trust Joselyn Dumas to make an awesome impression, an attribute that soon made her a household name in the whole of Ghana. She was soon known as the lady with the Midas touch.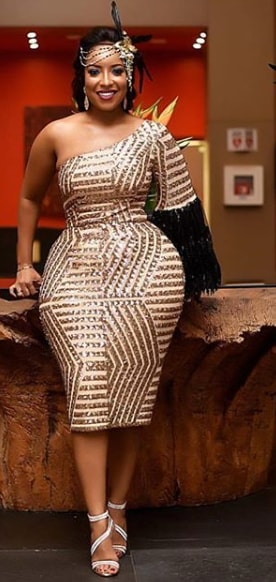 After writing her name in ink on the Ghanaian entertainment industry as one of the most talented TV personalities, Joselyn Dumas decided to widen her horizon, and this led her into acting. She once claimed that one of the reasons that influenced her decision to go into acting was the fact that it was twinned with being a TV host, as they both go together.
Being such a beautiful individual and her already famous status it didn't take long for her to break into the limelight in the movie industry as well. Her first major movie 'Perfect Picture' was very successful, and her impressive role in it got her more major roles subsequently. The director was charmed by her skills, and she became one of his favorites, giving her constant roles in movies.
Joselyn Dumas steadily started rising among the ranks, and two years after her role in Perfect Picture she got to play another major role which was that of Jennifer Adam in a world-class series 'Adam's Apples'. The series was written by Shirley Frimpong-Manso. Shirley is an award-winning producer and the CEO of Sparrow Productions. Her series 'Adam's Apples helped put Joselyn Dumas on the world map, and this earned the actress her first major award nomination in 2011. Although she did not win, it was a major boost to her acting career earning her a rating amongst A-list actresses and a notice in Africa's biggest movie industry, Nollywood of Nigeria.
The actress continued making waves in the entertainment industry by collaborating with many of the biggest stars inside and outside Ghana. She worked alongside A-list actors such as Majid Michel, John Dumelo, and popular Nigerian OC Ukeje. Some of her most prominent movies include A Northern Affair, Perfect Picture and A Sting In A Tale, just to mention a few.
Joselyn Dumas is a very beautiful lady and this has made her one to look out for on the screen. An example of this was when she was featured on a song by famous Nigerian musician Lynnx, the song titled Fine Lady was a big it. The song also had superstar musician Wizkid on it.
The beautiful actress also has other talents up her sleeves apart from acting and being an amazing entertainer. She is the CEO of Virgo Sun Company Limited. The company was established to serves as a production company and is believed to be as a result of the actresses ambition to run quality shows and movies of her own. The company seems to be on its way to the top having co-produced its first movie titled 'Love or Something Like That'. The movie was one that was endorsed by an international organization UNAID, and is aimed at enlightening the public.The movie was a successful one at it marked the growth of her production company.
Joselyn Dumas is currently one of the most sought-after actresses and TV personalities in the whole of Africa. Her earning as a top professional combined with her private investments, and endorsements such as being the brand ambassador of Range Rover Evoque in Ghana and Jobberman have earned her an estimated net worth of $0.6 million.
Joselyn Dumas Family Life & Relationships
A well-known fact about the actress is that she was raised by a single parent who was her mother, Mrs. Bridget Dumas. The beautiful actress has on various occasions hailed her mother for giving her everything she wanted despite having to do it alone. She rarely talks about her father, and it is believed he separated with them on bad terms.
Joselyn Dumas has a child of her own, which she shows off all the time on her social media accounts.  Her child's name is Senia, and similarly to her mother, Joselyn is also raising her child by herself. The child was as a result of Joselyn Dumas's first marriage when she relocated to the USA for her education. The marriage ended after a short while before she eventually moved to Ghana. The actress claims her first marriage was a 'pleasant experience' but failed due to her young age and immaturity.
The actress has certainly moved on and is doing very good, and this can be confirmed by her flourishing career and sensational social media post with her mother and daughter. When the actress was questioned about her openness to new relationships, she said she is open to it. But is going to come clean to her new partner about her daughter from the beginning, as she claims to have lost a romantic interest because of that secret.
Joselyn Dumas Current Life
One can say that Joselyn Dumas is living her best life as she is one of the most sought-after personalities in her home country and the African continent. Her business investments have been yielding positive results, and the actress has not kept her ambitions of investing and developing the entertainment industry in Ghana a secret. An example of such is her interest in the co-production and marketing of popular Ghanaian  series 'V Republic' under the management of  Shirley Frimpong-Mansos' Sparrow Productions.
She is also involved in several philanthropic activities up to the extent of establishing her foundation. Joselyn Dumas is the founder of 'Joselyn Candor Dumas Foundation,' (JCDF) and the aim of the institution is to provide help to less privileged children in the different areas of Ghana, particularly victims of autism.
It seems the actress is currently taking a break from acting as her last movie was 'Potato Potahto' which was released in 2017. She is using that time to develop other projects, an example of such is her talk show, an old ambition she finally fulfilled in late 2017. She launched her talk show titled 'Keeping It Real'  and the show has been a successful one so far, getting major airplay all over Africa.
She has also made her fans aware that she is planning on keeping very fit and this can be confirmed by her recent weight loss, with her curves also diminishing. Nonetheless, the actress looks very good and remains eye-catching at all times.
Joselyn Dumas is an amazing personality that is moving at full speed. Her astonishing beauty, mental prowess and exceptional talent of knowing how to hold her viewers ransom by keeping them glued to their TV has earned her a place in the list of Ghana's greatest.
Copyright © NaijaGists.com. All rights reserved.
This material may not be reproduced, published, broadcast, rewritten or redistributed in whole or in part without prior express written permission from NaijaGists.com.