Nollywood
Nigeria Based Ghanaian-Jamaican Nollywood Actress Fortune Marshall Says Husband Married Her With Voodoo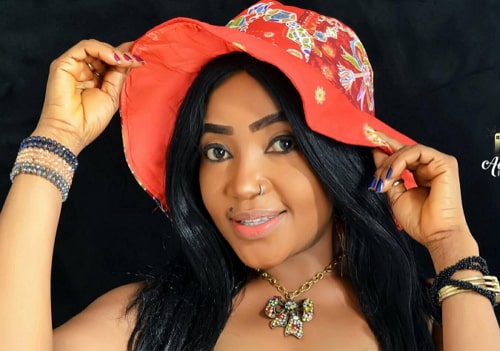 Nigeria Based Ghanaian-Jamaican Actress Fortune Marshall Says Husband Married Her With Voodoo, Charms
Fast-rising Nollywood actress of Ghanaian/Jamaican descent Fortune Marshall is yet to overcome the pain she went through in her first marriage.
In a chat with E-Daily, Marshall  admitted that having learnt her marital lessons in a hard way, she may remain single for the rest of her life.
"I was a product of domestic violence; I dropped out of the university in my second year due to financial difficulties.

It was also the year I got pregnant for the man who got me through voodoo (Charms). Life wasn't easy for me then. I had to do odd jobs to cater for myself and the pregnancy because the man did not help; rather, he abused me physically and emotionally. I was under his spell until God saved me. We had two kids but he took them from me for many years.

I didn't see them until two years ago when I went to take the younger one in his absence."

"When I was still with him, I had many opportunities to leave but I couldn't, because of my kids, I had to stay and endure all the beating but thank God for the decision I took that day, I had to leave him to live."
She advised women experiencing domestic violence to quit the marriage instead of enduring it for the sake of their children or public opinion.
"Many women have died because of this same domestic violence; they think about their children and what the society would say.

But if you die, the society will call you a fool for dying, your children will suffer in the hands of another woman so what's your gain? Please when the marriage or relationship is not working, don't die trying to fix it, give it a quit."
Follow NaijaGists.com on Facebook and Twitter.