Crime News
Ghanaian Pastor Who Lived With Satan 17 Years, Killed 675 People For Ritual & Human Sacrifices Exposes Occultic Doctors & Nurses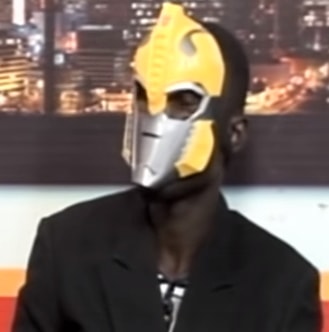 Ghanaian Pastor Who Lived With Satan 17 Years, Killed 676 People For Ritual & Human Sacrifices Exposes Occultic Doctors & Nurses In Ghana
A video a Ghanaian Pastor who claimed he had spent 17 years of his 30 years on earth living with Satan is now trending.
The unidentified Pastor who disguised with a face mask made the shocking claim in a live TV interview with rTV Ghana.
In his confession, the Pastor who said he was born into the occult world and had 650 evil spirits disclosed that he needed to sacrifice people to satan in order to sustain his power.
Although he had left the occult world, the man claims that most of the 675 people he used for ritual were children given to him by occultic nurses and doctors in Ghana.
The new convert who denied granting the interview for money insisted that he was the son of a former Chief Justice of Ghana who inherited several properties from his father before he passed away.
He confessed that he disguised by wearing mask because he is a popular figure.
Watch the trending video below
https://www.youtube.com/watch?v=WT4sn6yL1LE
Lord have mercy!!!.
The world is truly under the control of the evil ones.
That is why everyone of us must be prayerful and be close to God.
End time is indeed here.