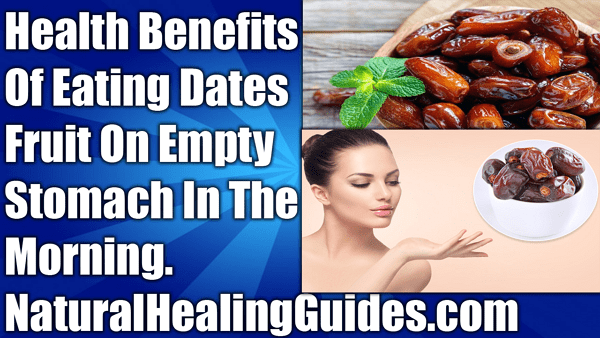 Health Benefits Of Dates Fruits For Disease Prevention
The dates fruit is a highly nutritious fruit that is packed with a lot of antioxidant and other beneficial chemical compounds. Dates are rich in tannins, which have anti-inflammatory and immune-boosting properties. A 100-gram serving of dates contains about 314 calories comprising carbohydrates, proteins, dietary fiber, vitamins A, C, K, B vitamins, sodium, potassium, calcium, copper, zinc, beta-carotene, magnesium, manganese, iron, phosphorus, lutein-zeaxanthin, and beta-xanthin. Dates have no cholesterol content. The numerous vitamins and minerals found in dates make them very beneficial to general health.
Watch the informational video below in full to learn  how to eat it and how it can benefit you and your family.
If you have not subscribed to NaturalHealingGuides YouTube Channel, click here to subscribe for more natural health and healing videos.