Crime News
Mother And Baby Killed By Hit & Run Driver On Abeokuta Ibadan Highway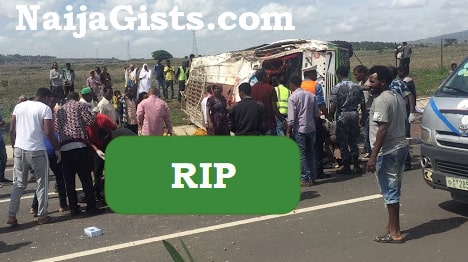 Hit And Run Driver Kills Mother And Baby At At Agro Service Odeda Abeokuta Ibadan Highway
A driver who killed a mother and a baby boy strapped to her back in Abeokuta today has fled.
According to eyewitnesses, the incident happened early this morning at the Agro Service, Odeda axis of Abeokuta Ibadan highway.
The hit and run driver also injured a toddler the deceased woman held in her hand.
According to TRACE boss, Akinbiyi Babatunde, the vehicle marked LSR604XQ lost control due to over-speeding and rammed into the woman and her children,killing 2 on the spot.
He added that the driver fled the scene of the horror crash.
The only survivor of the crash is currently receiving treatment at Omo Arewa private hospital in Odeda.