Information Desk
How To Apply For Egypt Student Visa From Nigeria..Application Requirements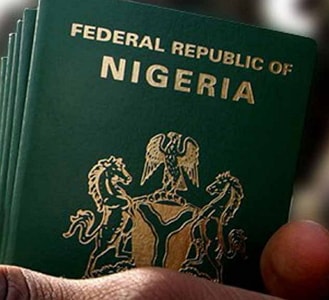 How To Apply For Egypt Student Visa From Nigeria..Application Requirements
Unlike traveling to neighboring West African countries, traveling to other African countries require that you have a visa. While the visa application process may differ among countries, the most part involves virtually similar steps.
This piece is a guide for students who want to apply for an Egyptian visa from Nigeria. Before we get into the nitty-gritty of the article, we should take a few minutes to know some basic facts about the country.
Some basic facts about Egypt
Egypt is located in North-East Africa and is one of the oldest countries on the continent. It is also a known fact that modern civilization can be traced to Egypt. This ancient country is host to lots of foreigners due to its remarkable tourist attractions such as the pyramids and the famous Nile River – one of the longest in the continent.
Aside from the tourist sites that bring in tourists every year, Egypt is also known for its great educational system. It is no wonder why many foreigners choose to study in the country. For example, the American University in Cairo (AUC) is host to students from more than 60 countries – including Nigeria – with a pool of highly qualified lecturers. Moreover, some of the institutions in Egypt teach their students in the English language instead of the traditional Egyptian Arabic.
That being said, anyone traveling to Egypt will need one of four major types of Egyptian visas. The purpose of visiting will determine the type of visa that you need to apply for.
Types of Egyptian Visas
The four types of visas are:
Work Permit: If you are seeking employment in Egypt, then you'll need to have an Egyptian work permit. Whether you will be staying to work on a temporary basis or permanent, you need this type of visa.
Visitor's Visa: The Egyptian visitor's visa is for those who want to travel to Egypt for a short time period, usually for tourism.
Egyptian Transit Visa: Some persons traveling to other countries may need to stop in Egypt along the way. For such persons, they'll need a transit visa which is valid for about one to three days.
Student Visa: This is the type of visa you need to apply for and have before you can travel to Egypt if you are going there to study. Egyptian student visa is meant to last for the entire duration of the study and becomes invalid afterward. In addition, this visa type is limiting as it prevents the holder from getting employed.
Since the reason for visiting is to study, the last visa type (Egyptian Student Visa) is what you need to apply for. Before you start the application process for an Egyptian student visa, you need to have been admitted into an institution. After you have been admitted, you will need to get a letter of admission at hand before proceeding to apply. The next section lists the required documents that you are to have before applying.
Egypt Student Visa Requirements
In the process of applying for an Egyptian Student Visa from Nigeria, the following documents are required:
A valid Nigerian passport that is supposed to be valid for a minimum of six months (original and photocopy)
Visa application form (a filled copy for Nigerian citizens, or the completed original for non-Nigerians living in Nigeria)
Visa fees
Three recent passport-size photographs (should not be older than six months)
A letter of admission/enrolment from the institution where you have been admitted as a student
Financial statement from your bank to show that you can support yourself financially while in Egypt and that you can buy a return ticket back to Nigeria after completion of the program
Health records/proof of health from a recognized Nigerian hospital.
How to obtain Egypt' Study Visa in Nigeria
In obtaining any type of visa, it is important that you are honest throughout the process. That being said, the first step you need to take in the process of obtaining an Egyptian Student Visa is to get a Nigerian passport.
Step 1: Get your Nigerian passport
You can get an international passport from any immigration office that is closest to you. There is an immigration office in each of the 36 states of the country and the F.C.T.
Step 2: Go to the Egyptian Embassy with the necessary documents
After successfully obtaining your passport, you need to get the other documents previously listed and head to the Egyptian embassy in Abuja or any of the annexes in Lagos and Kano. This step should be done in person. After successfully applying, you will be asked to come for an interview on a later date.
Step 3: Go for the Interview
Before the interview, you need to come up with a good explanation for your intended visit – in this case, to study – as well as a proof of your intent to return back to Nigeria after completion of your studies.
Step 4: Wait for the visa
After the interview stage, you will have to wait until when you get the result of your application (whether you were successful or not). If you were successful, you will receive a message to come and get the visa or it can be emailed to you. Note that you need to have made payment before getting your visa.
Conclusion
The aim of this article is to serve as a walk through for Nigerians planning to travel to Egypt for educational reasons. While there might be additional little steps to be taken, the four steps outlined in this piece are the main steps to be taken.
As a caveat though, you don't need to go through an online agent to apply for a visa as there are lots of scammers online. These self-acclaimed visa processors have been known to scam people out of their money without doing anything for them. The entire process can be done by you and eliminates the need for a middleman.