Information Desk
How To Apply For Ethiopian Student, Study Visa In Nigeria..Application Requirements For Nigerians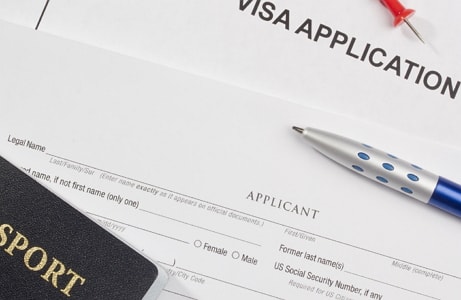 How To Apply For Ethiopian Student, Study Visa In Nigeria..Visa Application Requirements For Nigerians
There are a handful of countries that do not require Nigerians having a visa before gaining entry. Disappointingly, Ethiopia is not one of those countries. But that does not mean that Nigerians do not travel to the East African country for whatever reason; the country is the oldest independent nation on the continent and plays host to some exciting tourist sites. Moreover, some of the top African institutions can be found in Ethiopia, which makes the country a nice destination for international students.
The aim of this article is to give intending Nigerians who want to travel to Ethiopia for studies a direction on the steps to be taken in applying for and obtaining the required Student visa. However, before looking into the crux of the matter, it wouldn't hurt to know a little about this ancient nation.
Some basic facts about Ethiopia
Situated in a location that is referred to as the Horn of Africa, Ethiopia is an East African country with its capital city in Addis Ababa. It is an important African nation as it is the headquarters of the African Union (AU). Ethiopia has a rich cultural background and serves as a tourist destination for many foreigners.
Ethiopia has a population of more than ninety million people, making it the second most populous country in Africa. There are more than eighty indigenous languages including Amharic, Somali, and Oromo. It is the only country on the continent that was not colonized and is home to more than half of the highest summits in Africa.
The country is also great for having some of the best educational institutions in Africa. This is one of the reasons many persons from other countries choose to study in Ethiopia. However, before you can travel to Ethiopia for studies, you need to have gotten an Ethiopian Student Visa.
Types of Ethiopia Visa
Foreigners planning to travel to Ethiopia need to have a valid visa.  While some visas can be issued on arrival based on the origin of the foreigner, others are to be obtained from the Ethiopian Mission/Embassy of the intending traveler.
At the Ethiopia Embassy, you can get any of the following visas:
Business visa: this visa is required by people who are traveling to Ethiopia for business purposes. It is a short-term visa.
Work visa: if you are traveling to the East African country for work – whether permanent or short-term – you will be required to get an Ethiopian work visa.
Tourist visa: Ethiopian Tourist visa is issued to persons visiting the country for recreational purposes or just to visit. This type of visa restricts the holder from carrying out any form of business.
Transit visa: people traveling to other nations and will make a stop in Ethiopia need a transit visa. This visa lasts for only three days.
Student visa: this is the type of visa that concerns you and is valid for a minimum of 3 years. Any foreigner going to Ethiopia for school will be required to present a student visa on arrival at Ethiopia. A requirement for this visa is that the intending applicant must have been enrolled in an Ethiopian institution.
Requirements for applying for the Ethiopian Student Visa
For a successful application for the Ethiopian Student Visa from Nigeria, you need the following original documents and their photocopies:
A Nigerian passport that is valid for a minimum of six months
3 passport-sized photographs with a light background
A photocopy of the data page of the passport
Letter of enrolment by the institution that admitted you.
Medical records including an international certificate of vaccination against yellow fever.
Police clearance
Evidence of financial backing
Proof of travel ticket
A self-addressed envelope if you want your visa to be sent to you by hand mail
Letter of application for a student visa
Letter of acceptance
Other qualification documents
Steps to obtain the Ethiopia Student Visa in Nigeria
After getting the required documents, you will need to follow the steps outlined below:
Go to the Ethiopia Embassy. You'll need to pay a visit to the Ethiopian embassy with the above-listed documents and obtain a visa application form – this can also be obtained online. The Ethiopia embassy in Nigeria is located in Abuja. The specific address is Plot 332, Cadastral Zone AO, Mission Road, Central District, Garki, Abuja.
Fill the visa application form and authorize: After getting the form, complete it there and authorize with your signature and date. (You can bypass this step if you have already filled the form after downloading from the Internet).
Attach the documents and submit: Attach the required documents to the form and submit them. Make sure that you go with the required number of photocopies and originals of all the necessary documents.
Do a biometric fingerprint enrolment. After submitting the documents, you will need to enroll yourself for biometric capture – one of the reasons why you have to go there in person.
Wait for the visa application to be approved: After submitting all documents, payment (which is usually done online), you will have to wait for the application to be processed. This process usually takes about two to fifteen days.
Studying in Ethiopia is not supposed to be a straining task, much more getting a Student Visa for it. The visa application process has been made easy with the help of the Internet, as applicants can download the visa application form online and fill before going to the embassy. That said, applicants for the student visa need to be sincere during the entire application process if they want to stand the chance of getting their applications approved.
Finally, while this article is a how-to guide on the steps to take for obtaining an Ethiopian Student Visa in Nigeria, it is by no means exhaustive; hence, if you find any missing details, you can do well to let us know.