Information Portal
How To Write Application Letter For A Job Vacancy, Employment In Nigeria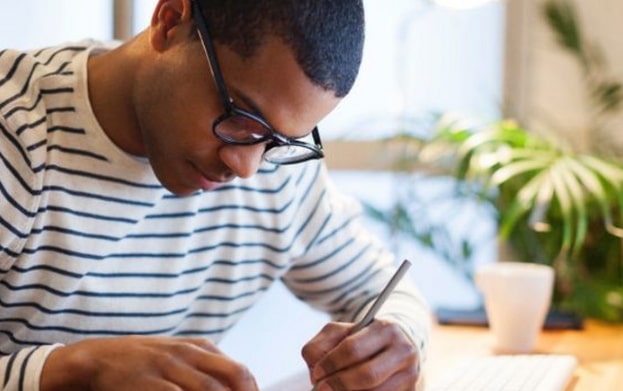 How To Write An Application Letter For A Job Vacancy, Employment In Nigeria
In quest of securing a job, the first step is writing an application letter.
It is impossible to secure a formal job without an application letter.
This is the first line of connection between you and the company you want to secure a job in.
As you know, the current labour market in Nigeria is gravely challenging, as the number of applicants are way more than the number of vacant positions.
With a labour market like this, there is an enormous allowance for competition, and you would most likely have competitors who are both better qualified, and less qualified than you are.
In a situation akin to the foregoing, obtaining the "golden sit" would be out rightly based on your creativity, and how impressive your first impression (application letter) would be.
Your ability to think outside the box could enable employers to locate the loop holes of other applicants, and this would give you an edge over even better qualified competitors.
Yeah! It will.
---
Topics Covered In Article
sample of job application letter for any position
how to write application letter to inec
cover letter Nigeria style
sample letter of employment in Nigeria
---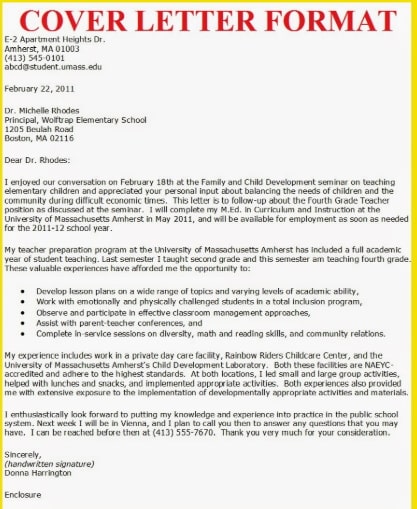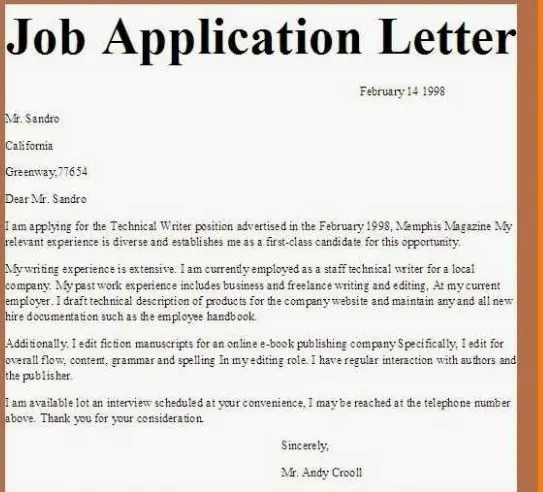 Now, the million dollar question is "how do I write a perfect job application letter in Nigeria?"
Well, to write an application letter that'd give you a better chance of securing a job here in Nigeria, you need to follow the tips and advice that would be given in this article.
To write the perfect application letter, there are steps involved. You don't just pick up your pen, and start telling your possible boss that you are fit for a position.
You have to make him/her believe you are fit and perfect for a position, by getting him/her seriously hooked to your application letter, that they'd want to see you.
Sounds like a perfect application letter right?
To write the best job application letter in Nigeria, you have to follow the steps below.
Make Deep Research
This is the first thing to do when you want to write an application letter.
Endeavour to visit the website of the company you are applying to, so as to know more about them.
Conduct thorough searches online about the company, contact people to know more about the company, and what they really want.
You have to also make in-depth research on the position you are applying for, as this would maximize your chances of getting an interview.
The last thing you'd want, is letting an employer to detect you do not really know the expectations and duties of the position you are applying for.
This would rule you out, and destroy your chances of even getting an interview.
You have to make researches, study the job description properly, and identify your expectations and duties.
For example, If you are applying for the post of a Chief Accounting Officer, you can as well google "Duties of a Chief Account Officer", so as to discover the deep responsibilities of a Chief Accounting Officer.
This would help you to flow better while writing your application letter, and it would send a positive signal to an employer, that you know what you are applying for.
When you study the job description properly, your letter of application should focus more on why you are the right person for the job.
Make a list of experiences and achievements you've had, that are closely related to the job in question, and show the employer the connection which makes you the perfect personality to cope with the job.
Remember to match everything in an attractive pattern.
Talk about Yourself
Your CV or resume talks about yourself, but do not reveal enough.
Your personality is very crucial while applying for a job.
This doesn't mean you should attach your photographs to your application letter.
You should tell the employer a little bit more about your personal qualities, and additional skills you think are relevant to the job in question.
N/B: Do not talk about skills you possess, that are completely irrelevant to the job you are applying for.
You could talk about an experience or achievement you had in your last job or elsewhere, that defines you characteristics and enables the employer to visualize you even without actually knowing you.
By doing this, an employer would want to see you and give you a trial, but that would not be the case if your letter is as long as a novel.
This will lead us to the next tip.
Be short and to the point
Like I have said earlier, the labour market in Nigeria is very competitive, so you should know that employers have lots of persons who apply for positions in their companies.
With lots of application letters piled up on the table, you wouldn't want to write a novel for a letter, as it would definitely get skipped or thrown away in the trash.
You have to make your letter short and to the point, and your first paragraph should be captivating enough to keep an employer glued.
To make your letter even shorter, you have to omit all irrelevant skills that you've talked about.
Just like I said before, do not fill your letter with irrelevant skills that you possess (i.e, talking about skills that are not relevant to the job you are applying for).
This is a grave mistake most applicants make.
To you, writing about all the wonderful skills you possess may seem interesting, as you may as well feel that you are informing an employer of how vast you are, but to the employer, it may just be a waste of time, especially when the skills you write about are not closely connected to the job you are currently applying for.
Furthermore to make your application letter short, you can avoid detailed explanations about your qualifications by summarizing them, and referring the employer to your cv or resume for detailed information on your qualifications and more.
Properly Arranged Contact Info and Heading
As you know, an application letter is a formal letter.
Formal letters have a method of arrangement everywhere in the world, and not just in Nigeria.
Poor address arrangement and headings would defile the rules of a proper formal letter, and get your application letter in the trash.
A standard application letter should start with your address and contact information (i.e, Your Name, Address, Contact Number, Email Address, and date of writing the letter) all arranged at the top right of your application letter in block format, followed by the contact information of your employer (Name or Title, Company and Address)  on the left, just below yours.

As seen in the picture above, after the contact information and all that, the next thing is your salutation "Dear Sir/Madam",or "Dear Mr/Mrs. Name", which should be just a line away, beneath the employers contact info and address.
After writing this, you can insert your topic in the line below it.
Never  forget to add your salutation "Dear Sir/Madam", before your title.
Neglecting this would mean you do not know how to write an application letter.
Now, in your heading (title), make sure you underline it, if it is not written in capital letters. If it is, then you shouldn't.
Do not underline a capitalized heading.
N/B: By capitalized headings, I mean fully capitalized words, or headings with each word starting with a capital letter like that of the picture you saw above.
These are simple arrangement laws that send bad signals to employers, when they are violated.
Remember, you are trying to write the perfect application letter, so you should get everything or at least almost everything right.
Tell Your Employer About The Benefits of Having You in His/Her Company
We all know that jobs are scarce in the Nigerian labour market, but you should never explain to an employer, that you desperately need a job so as to make a living. Do not allow your emotions to cloud your sense of professionalism.
Avoid talking about the benefits the job would give to you.
Always lay emphasis on what you can offer for the job and company as a whole.
This would send a good signal over to the employer, that you can add value to the company.
You have to sweet-talk the employer into believing that you are the best man/woman for the job.
Remember to avoid lies.
Employers love employees who add value to their companies.
Telling them about how you badly need the job would do you no good, as employers would think you can not fit in the position, as you would be doing it solely for the money, and not because you have passion for it.
Remember to always think about what the employer wants from you, and tell them about how you intend to carry out all your duties.
This would give you a major advantage as most companies love applicants who know their jobs very well, and require just little or no supervision to fit in well.
This is very important to employers.
Portray Self-Confidence in Your Writing
Trust me, this surely helps in an application letter.
Avoid unsure statements in your letter.
This is a major error, as it significantly drops your potential as an applicant.
Never ask for an employer to contact you if he/she feels you are suitable for a job.
E.g, "Do not hesitate to contact me if you feel I am suitable for the position".
Lines like the above would tell employers/hiring managers that you lack self-confidence.
You can use lines like; "Please endeavour to contact me. I am ready to talk further".
This would portray your self-confidence to an employer.
Use Proper Complimentary Endings
The complimentary ending is the final aspect of every application letter.
For an application letter to be perfect, you have to conclude it in a perfect way.
Writing an application letter, you can use complimentary endings like;
Best Wishes
Best Regards
Kind Regards
And
After this, you can add your name below it, your email address, your mobile number, and your signature.
Do not forget your signature.
This is the widely accepted application letter format in Nigeria, and it can be used when applying to any company.
Find below a picture example of a conclusion and complementary ending of an application letter.
Proofread Your Work
This is the secret success recipe.
You'd be surprised at how much proofreading your application letter would help.
Believe me when I tell you, the last thing you'd want to happen is to submit an application letter full of errors and typos, to an employer.
It would get your letter to the trash, at the snap of a finger.
Learn to review your letter after you've finished writing it.
Proofread and proofread again.
Yeah! Again.
You'd be surprised to discover an error you missed while proofreading the first time.
To help you further, here is a sample application letter that will show you more about what I have been talking about.
By following this article, I believe you now know how how to write a good application letter that'd enable you to compete with better qualified competitors, gain advantage over them, and even secure an interview.
Always visit job websites like jobberman, and others, to find latest vacancies that fit your desires.
This is a good way to find jobs to apply for.
In all, I wish you luck.
---
More Topics Covered In Article
Nigeria
Application letter sample for teaching job in Nigeria
Application letter for a job vacancy
---