Beauty
I Eat Unripe Plantain, Vegetables & Beans For Weight Loss – Didi Ekanem
Beautiful actress Didi Ekanem who is one of the big beauty blessed with 6 packs in Nollywood has recommended eating vegetables, plantain and lots of beans for weight loss.
The actress who recently launched a clothing line for plus sized women has been doing the modelling herself thanks to her flat tummy.
Didi Ekanem revealed her secret diet to fans while promoting her clothing line few days ago.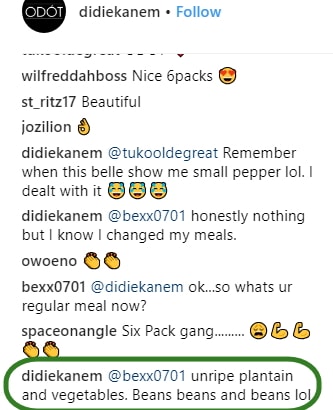 Have you tried her diet before? Does it really  help with weight loss.