Crime News
I Killed My Son At The Devil's Request – Claims Woman Who Beheads Her 3-Week Old Son
June 2nd, 2012 – I Killed My Son At The Devil's Request – Cannibal Mother
The rate at which Cannibalism is growing in today's society is very alarming. Recently a Kenyan student killed a Ghanaian and afterwards ate his brain and heart for lunch.
Another gruesome discovery has been made in San Antonio.
A woman named Otty Sanchez was accused of beheading her three weeks old son.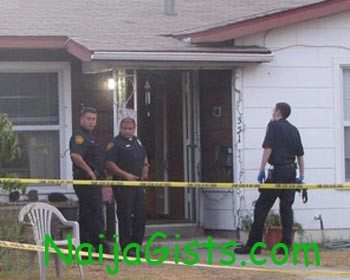 She allegedly used a knife and 2 swords in this gruesome attack on her own flesh and blood, little boy named Scott Wesley Buchholtz Sanchez.
Police states the crime is too heinous" to fully discuss.
The 33 year old mother claims she killed her own son at the devil's request.
Police also claim she ate part of the baby 's brain and bit off 3 of his little toes before stabbing herself twice.
She has been charged with capital murder and is being held on $1 million bail.
This demonic possessed woman is currently recovering from her wounds at a local hospital.
Guard Your Heart With All Diligence For Out Of It Flows The Issues Of Life