Crime News
Ifelodun LCDA Chairman Ajifat Fatai Ajidagba Attacked By Political Thugs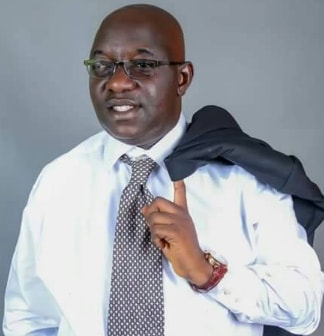 Some political thugs on Wednesday attacked Ifelodun Local Council Development Area (LCDA) Chairman Shuaib Fatai Ajidagba aka Ajifat at Aniyaloye street, Alaafia around 1:20pm.
According to a witness, a policeman attached to Ajidagba was also injured in the process of rescuing him from the touts.
According to The Nation learnt that the touts, numbering about 10, waylaid the council chairman after leaving a meeting of G10, an organ of All Progressives Congress (APC) in the council.
The matter, it was learnt, was reported at Pako Police Station. Ajidagba sustained finger and palm injuries.
Speaking with The Nation last night, the council chairman accused a former Lagos State House of Assembly member of being behind the attack.
According to him, the ex-lawmaker has been harassing those opposing his House of Representatives' ambition with touts.
Narrating how it happened, Ajidagba said:
"I left Simple Star Hotel where G10 of our party, APC, was having a meeting. No quite long I saw some touts, who seem to have been waiting for me to leave the meeting. They attacked me and injured my orderly who tried to rescue me from them. The meeting started around 11:30am but I had to leave some few minutes past 1pm for another engagement.

"I recognise some of the boys that attacked me. They are political thugs of a former Lagos State House of Assembly member. This is not the first time those boys attacked those in opposing camp of the lawmaker. He has been harbouring those touts."
The council Chairman said he reported the matter at Pako Police Station, Amukoko.
Police spokesman, Chike Oti, a Superintendent (SP) confirmed that those allegedly involved in the attack were arrested and taken to the State Criminal Investigation Department (SCID), Panti, Yaba, Lagos.