Crime News
Retired Imo DCP Innocent Brown & Wife Murdered At Home In Umuoke Obowo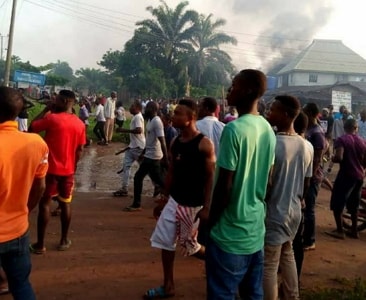 Retired Imo DCP Innocent Brown & Wife Murdered At Home In Umuoke Obowo
Residents of Umuoke Obowo in the Obowo Local Government Area of Imo State are yet to recover from the brutal murder of retired Deputy Commissioner of Police, Innocent Brown, and his wife on Thursday.
According to residents, the retired DCP and his wife were stabbed to death in his village house by unknown hoodlums.
Their killers, who had not been found, scaled the fence of the building and murdered the couple while they were asleep.
One of the sources said,
"Innocent Brown is a retired Deputy Commissioner of Police. After his retirement, he returned home and established a business there.

"Tragedy occurred on Thursday night when he and his wife were killed.

"Some unknown hoodlums scaled the fence of his house and stabbed him and his wife to death.

"We were awoken by their cry. Before help could come their way, they had died. Their killers fled and had not been apprehended up till now."
The corpse of the couple had been deposited at a mortuary in Obowo.