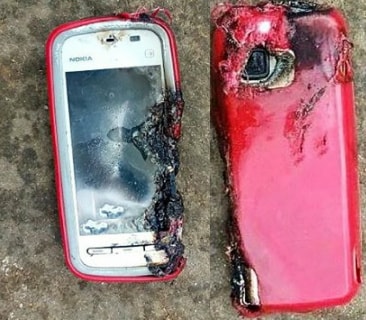 Noka 3110 Smartphone Explosion Kills Indian Girl Uram Oram In Odisha India While Making Phone Call
An 18-year-old Indian girl named Uma Oram has died after her cell phone exploded while she was using it to speak with a relative as the device was being charged.
Sadly when the phone battery ran out of power, it exploded and knocked her down before she was rushed to the hospital where doctors declared her dead.
According to media sources in India, the phone look like the Nokia 3110 phone model released back in 1997.
The incident  happened at Kheriakani village in Odisha state, India.